Student Loan Debt 'Stubbornly High' as Household Debt Tops '08 Peak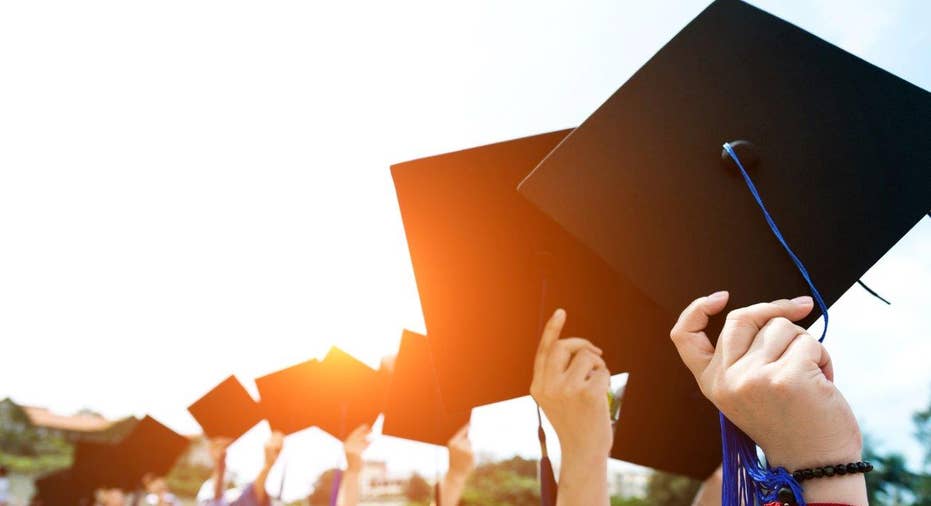 Household debt balances rose for the eleventh-consecutive quarter in the first three months of the year, surpassing a pre-crisis peak as mortgage, as auto and student loan balances grew.
Total household debt totaled $12.73 trillion in the first quarter, representing a 1.2% increase from the final three months of 2016 and a 14.1% advance from the 2013 financial-crisis low, according to data from the New York Federal Reserve released Wednesday. It was the first time loan balances crossed the 2008 peak of $12.68 trillion.
"Performance on mortgages has continued to improve, while auto loan delinquency flows have been trending upward since 2012. Credit card transitions have also ticked up. The standout, however, has been student loans—with new serious delinquency flows that deteriorated steadily between 2004 and 2014 and have remained stubbornly high since then," said economists at the New York Fed's Microeconomic Studies department (which releases the report each quarter), Andrew Haughwout, Donghoon Lee, Joelle Scally and Wilbert van der Klaauw in a post for the regional Fed's Liberty Street Economics blog.
Mortgages, which make up the biggest component of overall household debt, rose to $8.63 trillion while new mortgage balances declined during the quarter to $491 billion. Foreclosure rates remain low by historical standards, according to the data, but 91,000 individuals had a foreclosure notation added to their credit reports while mortgage delinquencies worsened, though transition rates (which measure balances that have newly become at least 30-days late divided by balances current in the previous quarter) were unchanged.
Auto loans grew by $10 billion during the quarter, continuing a six year trend with delinquency rates flat on the quarter but rising overall since 2012.
Student loan balances, meanwhile, added $34 billion with 11% considered 90+ days delinquent or in default. According to the report, the percentage of student loan balances that transition to "serious delinquency," which had been in decline, has hovered around an annual rate of 10% for the last five years.
On the whole, a record low of 203,000 consumers saw a bankruptcy notation added to their credit reports during the period, a 1.7% decline from the year prior.
The economists cautioned that while household debt levels appear similar in size to the pre-crisis era, the composition is very different from that period as mortgages take up a smaller share than they did nine years ago and balances have shifted to more creditworthy and older borrowers.
"These shifts in borrowing patters and characteristics of borrowers, paired with the long recovery and a strong labor market, have resulted in very low delinquency rates for most types of debts except for student loans," they said.