Strong Auto Sales Whet Wall Street's Buying Appetite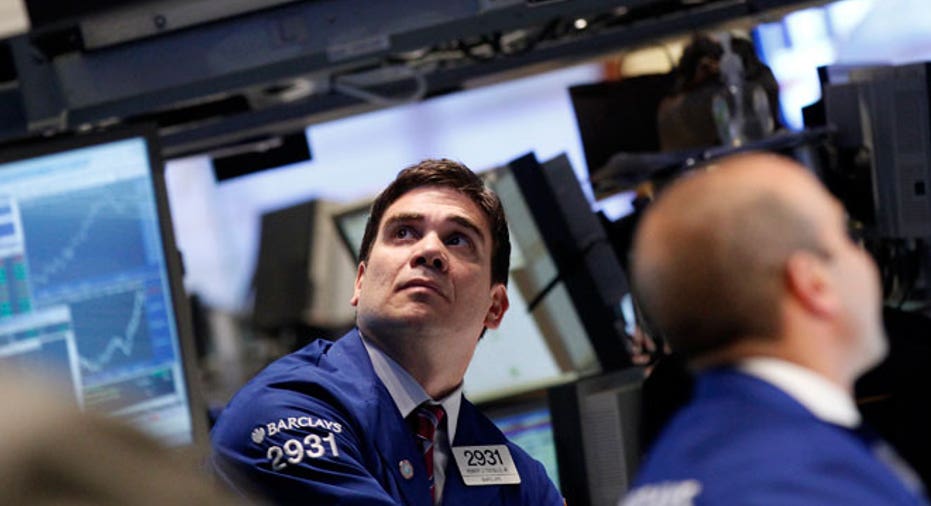 FOX Business: Capitalism Lives Here
The Dow and S&P notched fresh closing highs Tuesday after a round of strong monthly auto sales data left traders feeling optimistic about the U.S. economy.
Today's Markets 
The Dow Jones Industrial Average jumped 89.2 points, or 0.52%, to 14670, the S&P 500 climbed 8.1 points, or 0.52%, to 1570 and the Nasdaq Composite gained 15.7 points, or 0.48%, to 3255.
Wall Street kicked off the second quarter on a fairly weak note Monday, with the markets posting mild losses. However, sentiment across global trading desks brightened Tuesday.
The "Big Three" U.S. automakers also posted their best monthly results in five years.
General Motors (NYSE:GM) and Ford (NYSE:F) both revealed 6% increases in monthly sales in March, while Chrysler saw a 5% rise. Larry Kantor, head of research at Barclays (NYSE:GS), said at a recent press conference that auto sales actually represent one of the best measure of the U.S. economy because they are timely and and do not get revised.
Euro Fears Ebb
Markit's final eurozone PMI reading clocked in at 46.8 for March, just slightly higher than a flash estimate of 46.6, but lower than 47.9 from the month before. The data suggest the 17-member currency bloc's manufacturing sector contracted at the swiftest pace in three months in March. Germany, the bloc's biggest economy, saw its PMI come in at 49 -- a two-month low -- but right on the border of 50 that separates expansion from contraction.
&quotThe surveys paint a very disappointing picture across the region, with all countries either seeing sharper rates of decline or – in the cases of Germany and Ireland – sliding back into contraction,&quot Chris Williamson, chief economist at Markit, wrote in a report.
While the numbers point to ongoing struggles in the eurozone, Michael Block, chief equity strategist at Phoenix Partners Group, said European markets actually reacted positively to them.
There is a &quotsense of relief&quot that the near collapse of the banking system in Cyprus didn't completely stunt business activity, he said. Block also said the situation on the island nation appears to be "not so bad" after all.
Indeed, the benchmark index there sold off by a relatively modest 2.6% in its first trading day since the country's bailout by international lenders.
On the U.S. front, the docket of data was fairly light.
The Commerce Department said orders for manufactured goods increased 3% in February from the month before, slightly higher than the 2.9% rise economists had expected. However, orders excluding transportation equipment increased just 0.3%.
Meanwhile, in corporate news, Goldman Sachs (NYSE:GS) cut Apple (NASDAQ:AAPL) from its conviction buy list, although kept a &quotbuy&quot rating on the stock.
Elsewhere, energy futures were little changed. The benchmark crude oil contract traded in New York rose 11 cents, or 0.11%, to $97.17 a barrel. Wholesale New York Harbor gasoline dipped 0.35% to $3.091 a gallon. In metals, gold slumped $4.10, or 0.26%, to $1,597 a troy ounce.
Foreign Markets
The Euro Stoxx 50 jumped 1.1% to 2653, the English FTSE 100 rallied 1.1% to 6480 and the German DAX soared 1.2% to 7890.
In Asia, the Japanese Nikkei 225 sold off 1.1% to 12003 and the Chinese Hang Seng rose 0.31% to 22368.