Strong Asian Sales Drove Guidance-Beating Results for Autoliv Inc.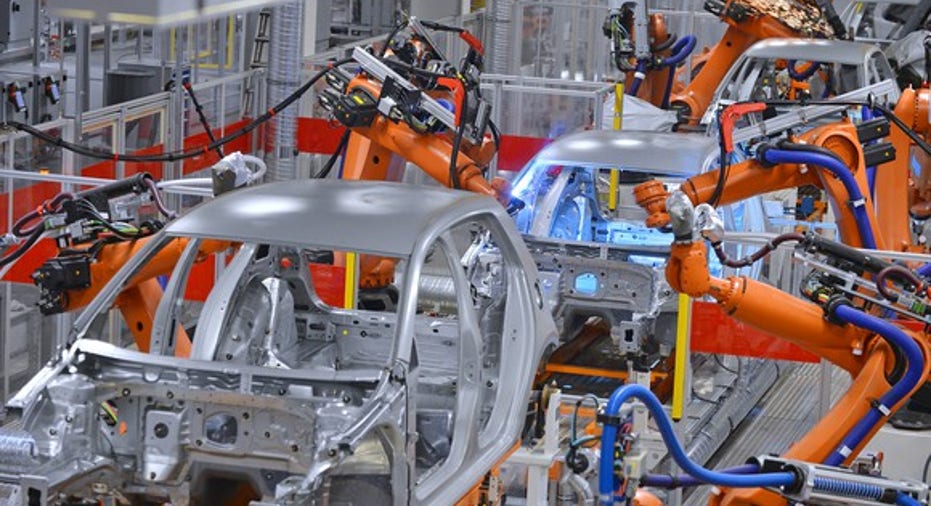 Image source: Getty Images.
Autoliv's (NYSE: ALV) Asian business had its best quarter ever, with sales driving over the $1 billion mark during the quarter thanks to a 15% jump in light vehicle production in China. Those results pushed the auto safety product makers' results slightly ahead of its guidance, though earnings did fall year over year due to weaker margins. The company also released its 2017 guidance calling for continued organic sales growth and margins that were expected to fall in line with its long-term target range, keeping the company on pace to hit its ambitious sales goal.
Autoliv results: The raw numbers
| Metric | Q4 2016 | Q4 2015 | Year-Over-Year Change |
| --- | --- | --- | --- |
| Revenue | $2.6 billion | $2.5 billion | 3.3% |
| Operating income | $238.7 million | $281.3 million | -15.1% |
| Adjusted EPS | $1.71 | $2.08 | -17.8% |
Data source: Autoliv.
What happened with Autoliv this quarter?
Autoliv's organic sales growth and margins edged above expectations.
Heading into the quarter, Autoliv expected fourth-quarter organic sales to be flat year over year while adjusted operating margin would be more than 9%. However, organic sales rose 1.1% for the quarter, while the adjusted operating margin was 9.3%.
Meanwhile, full-year sales were up 7.2% on an organic basis to $10.1 billion while the adjusted operating margin was 8.8%.
Organic sales in Autoliv's airbag segment were $1.3 billion for the quarter, which was down 0.9% after stripping out the impact from foreign currencies. Driving the decline were lower inflator replacement sales and lower airbag sales in the Americas.
Seatbelt sales grew 3.5% on an organic basis to $688 million due primarily to sales growth in China.
Passive safety electronic sales were up 8% on an organic basis to $277.6 million due to rapid growth in China and the rest of Asia.
Active safety products sales slumped 2.1% organically to $179 million. While the segment saw double-digit organic sales growth of radar and camera systems in Europe, those sales only partially offset declining sales of positioning systems in North America.
Finally, the company's brake control systems added $111.1 million in revenue during the quarter, which was in line with expectations. Autoliv did not start generating sales from this segment until the start-up of its ANBS joint venture earlier last year.
What management had to say
Autoliv CEO Jan Carlson commented on what drove its quarterly and full-year results by noting:
As Carlson points out, there weren't any surprises during the quarter as strong sales in Asia matched robust vehicle production. Further, the company was able to overcome weaker sales in some product categories with higher sales in others. Overall, the company remains on pace to achieve its long-term targets.
Looking forward
Autoliv expects its results to continue marching higher in 2017. For the first quarter, it anticipates that organic sales will increase by more than 3% while its adjusted operating margin will be around 8%. Meanwhile, it expects full-year results to accelerate from there, with expectations that full-year organic sales will grow 4% while the adjusted margin will be around 8.5%. While that guidance infers slower sales growth this year, Carlson said that the company remains "confident that we are on the right path to surpass our $12 billion corporate sales target for 2019."
10 stocks we like better than Autoliv When investing geniuses David and Tom Gardner have a stock tip, it can pay to listen. After all, the newsletter they have run for over a decade, Motley Fool Stock Advisor, has tripled the market.*
David and Tom just revealed what they believe are the 10 best stocks for investors to buy right now... and Autoliv wasn't one of them! That's right -- they think these 10 stocks are even better buys.
Click here to learn about these picks!
*Stock Advisor returns as of January 4, 2017
Matt DiLallo has no position in any stocks mentioned. The Motley Fool recommends Autoliv. The Motley Fool has a disclosure policy.