Strip mall facade collapses damages cars, but no injuries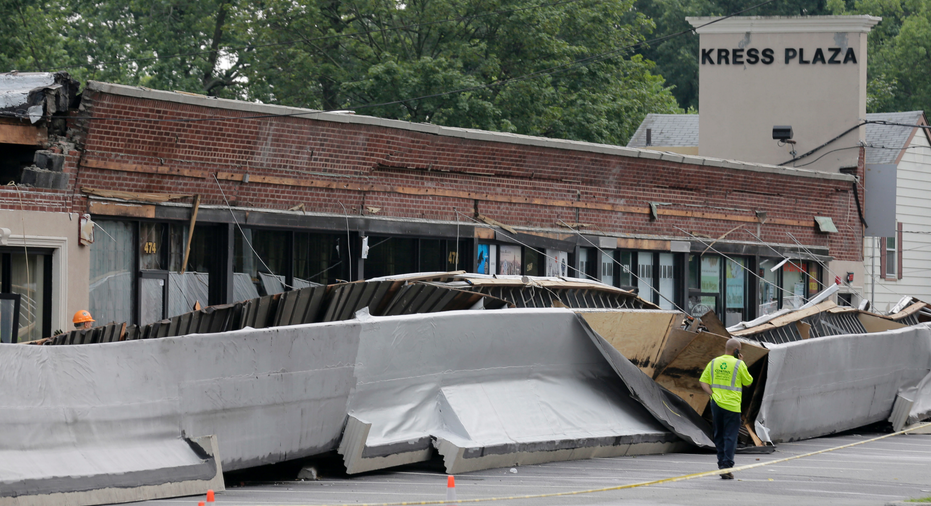 Authorities say the facade of a northern New Jersey strip mall has collapsed, damaging several vehicles but causing no injuries.
The collapse in River Edge was reported shortly before 10 a.m. Tuesday. The mall has about 20 stores and the falling debris blocked some store entrances, causing some people to be briefly trapped in stores before they were safely rescued.
Several cars were also damaged in the collapse.
It's not yet known what caused the collapse. River Edge is about 15 miles west of Manhattan.