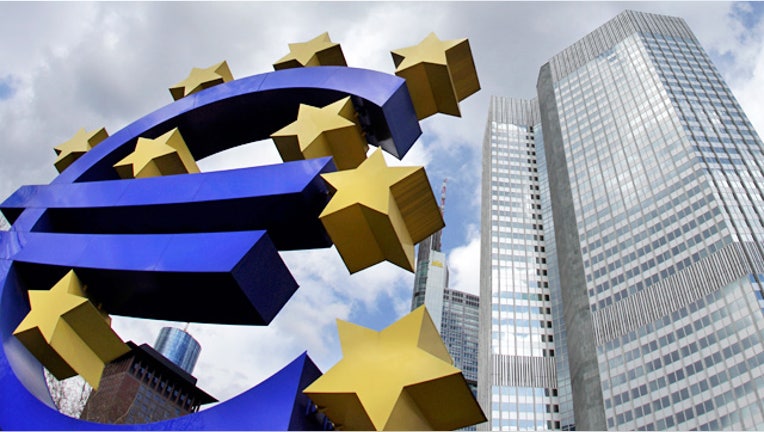 Just eight of the top 90 banks in Europe failed a key stress test aimed at shedding light on the financial system's ability to withstand a worst-case economic situation, according to results of the test released on Friday by the European Banking Authority.
The test, which mirrors a similar one that has been credited with easing the U.S. financial crisis, said the failed banks had an aggregate capital shortfall of 2.5 billion euros as of April 30.
The failed institutions consist of five from Spain, two from debt-ridden Greece and one from Austria. Another 15 European banks just barely passed under its worst-case scenario: seven Spanish lenders and two each from Greece, Germany and Portugal.
The European stress test comes as the continent grapples with its sovereign debt crisis -- the most serious threat to the European Union in its short existence.
The fact the European regulators exam only showed eight banks failed may surprise some analysts, who had been anticipating as many as 20 lenders would flunk, prompting the need to raise far more capital.
It may also underscore how much European banks have been beefing up on capital this year amid the crisis rocking the continent. Lenders raised 50 billion euros this year through the end of April, according to the EBA.
To determine banks ability to survive a serious crisis, the EBA looked at the institutions capital buffers. In this case, regulators set a minimum Core Tier 1 capital ratio of 5% over a two-year time horizon.
Still, the exercise could help clear up serious question marks about Europes financial systems, much like the Federal Reserves stress tests did over two years ago.
In a statement, the EBA said, The 2011 EU-wide stress test  provides an unprecedented level of transparency on banks exposures and capital composition to allow investors, analysts and other market participants to develop an informed view on the resilience of the EU banking sector.
The EBA is slated to release individual results for banks later on Friday.
The test examined 90 banks, including a batch whose ADRs are traded in the U.S., such as Barclays (NYSE:BCS), Bank of Ireland (NYSE:IRE), Deutsche Bank (NYSE:DB), National Bank of Greece (NYSE:NBG) and Royal Bank of Scotland (NYSE:RBS).
The EBA stress test comes on the heels of a similar exam held last year that was criticized for envisioning a worst-case economic scenario that was too lenient. That test showed just seven banks failing.
Roughly two-thirds of the exposure to Greeces sovereign debt -- by far the riskiest in the European Union right now -- is held by Greek banks, the test showed.
The EBA said it will monitor the implementation of its recommendations and issue progress reports in February and July of 2012.
The euro rallied to session highs against the U.S. dollar in the wake of the results, but quickly retreated to its earlier levels.