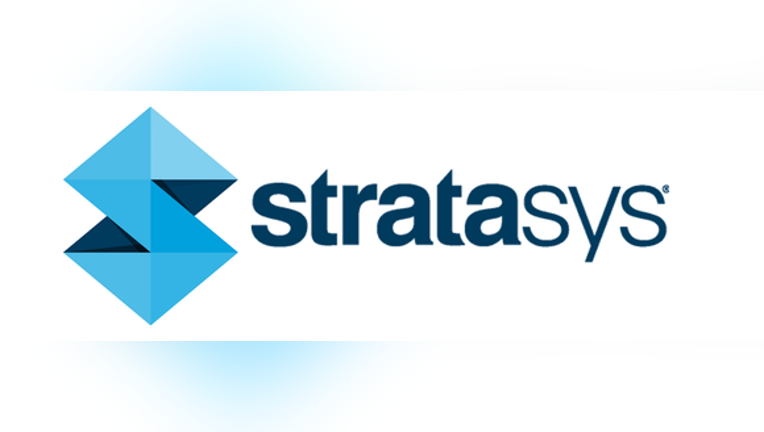 Stratasys(NASDAQ: SSYS)reported its third-quarter 2016 results on Tuesday. The diversified 3D-printing company posted a year-over-year revenue decline of 6.2%, while adjusted earnings per share declined from $0.01 to nearly $0.00.
Though the report contained a couple of bright spots, Stratasys continues to struggle to grow revenue because of the widespread slowdown in demand for enterprise 3D printers that began in early 2015. To provide color to the data in the release, here are five key things discussed on the company's analyst conference call that investors should know.
Image source: Stratasys.
1. The market environment remains unchanged
From CFO Erez Simha's remarks:
Several analysts asked questions trying to get a more exact read on market conditions -- as in, are they exactly the same as they've been since the widespread slowdown in capital spending among industrial customers started in early 2015, or are they improvingslightly, or getting slightly worse? Management maintains that market conditions remain unchanged.
Management continues to say they have "low visibility" into future market conditions.
2. No negative effect of increased competition is seen
From Simha's remarks:
Simha was responding to an analyst who asked if the competitive environment had gotten more challenging, and if a decline in market share was a factor (along with the overall slowdown in market demand) contributing to the year-over-year decline in revenue.
While the analyst didn't mention any new competitors by name, HP Inc. and Carbon were surely two he had in mind. In the spring, the deep-pocketed old tech company and the well-funded start-up both launched speedy and otherwise compelling 3D printers for the enterprise market. Carbon's M1 was available at launch in April, while HP's first model was slated to begin shipping in the fall.
3. Next-generation 3D-printing techsare at least two years away from commercialization
The Infinity-Build 3D Demonstrator. Image source: Stratasys.
Kudos to William Blair analyst Brian Drab for asking the top question that I had: When can we expect to see some revenue generated from the next-generation 3D manufacturing technologies that Stratasys recently demonstrated at the International Manufacturing Technology Show? Here's what Simha had to say:
The two next-generation technologies are targeted at manufacturing applications, though they could be used in more advanced prototyping applications as well. The two techs are the Infinite-Build, developed withBoeingandFordanddesigned for low-volume production of large thermoplastic parts, and the Robotic Composite, developed withSiemensanddesigned for the automated production of composite material structures for advanced manufacturing applications.
4.Rapid prototyping is increasingly being done on lower-end 3D printers
From CEO Ilan Levin's remarks:
There have been significant advancements made in the capabilities of desktop 3D printers, such as the Replicator models made by Stratasys' MakerBot unit, over the last few years. This has resulted in desktop 3D printer sales cannibalizing sales of some higher-end models.
Management said during the current conference call and on the Q1 call that this is a major reason the company views staying in the desktop 3D printer market a good strategy. In other words, at least MakerBot should enable it to capture some prototyping market business it would otherwise lose.
5. Investors shouldn't expect any more significant improvements in efficiency for the next couple of quarters
From Simha's remarks:
Despite the tough market conditions, Stratasys has been doing a decent job maintaining its adjusted gross margins in 2016. That's largely because the company has been focusing on increasing efficiencies and cost-cutting.
Investors shouldn't expect any further significant improvements on the efficiency front in the next couple of quarters. Positively, though, Simha said there were a "few initiatives that are longer term, and would take us another few quarters to implement," and that these efficiency initiatives should provide further benefits to the company's financials.
Forget the 2016 Election: 10 stocks we like better than Stratasys Donald Trump was just elected president, and volatility is up. But here's why you should ignore the election:
Investing geniuses Tom and David Gardner have spent a long time beating the market no matter who's in the White House. In fact, the newsletter they have run for over a decade, Motley Fool Stock Advisor, has tripled the market.*
David and Tom just revealed what they believe are the ten best stocks for investors to buy right now...and Stratasys wasn't one of them! That's right -- they think these 10 stocks are even better buys.
Click here to learn about these picks!
*Stock Advisor returns as of November 7, 2016.
Beth McKenna has no position in any stocks mentioned. The Motley Fool owns shares of and recommends Ford. The Motley Fool recommends Stratasys. Try any of our Foolish newsletter services free for 30 days. We Fools may not all hold the same opinions, but we all believe that considering a diverse range of insights makes us better investors. The Motley Fool has a disclosure policy.