'Straight Outta Compton' goes straight to the top of the box office; 'U.NCL.E.' struggles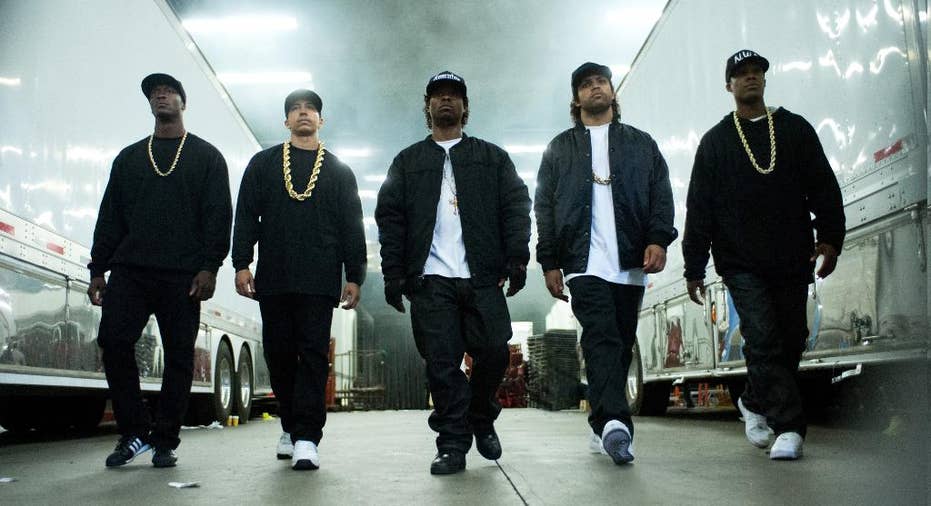 The boys from Compton smashed opening weekend expectations, while the stylish "The Man From U.N.C.L.E." struggled to find its footing.
Universal's N.W.A. biopic earned an astonishing $56.1 million in its debut, according to studio estimates Sunday.
Director F. Gary Gray's film charts the formation and rise of the influential rap group. It cost just $29 million to produce.
N.W.A. members Dr. Dre and Ice Cube served as producers on the film, which has Ice Cube's real son O'Shea Jackson Jr. playing his father.
Meanwhile, Warner Bros. PG-13-rated adaptation of the 1960s television series "The Man From U.N.C.L.E." debuted in third place, behind "Mission: Impossible — Rogue Nation," with a sluggish $13.5 million. The period spy thriller will have an uphill battle to make up its $80 million production budget.