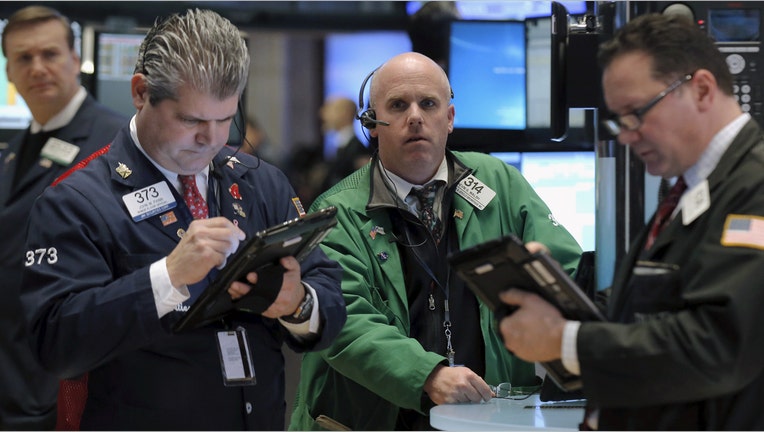 U.S. equity markets pared gains as traders digested the latest inventory data from the Energy Department, and geared up for Friday's all-important February jobs report.
Private-Sector Payrolls
The U.S. private sector added 214,000 jobs to its payrolls last month, easily topping expectations for an increase of 190,000, according to payroll processor ADP. While the February figures came in better than expected, January's increase of 205,000 jobs was revised lower to 193,000.
The data come two days ahead of the closely-watched U.S. non-farm payrolls report from the Labor Department. Economists are so far forecasting a gain of 190,000 jobs in February, while the unemployment rate is expected to hold steady at 4.9%.
"While we place limited weight on the ADP employment growth slowed to 8,000. While we place limited weight on the ADP employment report given the frequent revisions to the time series, this morning's report points to a rebound in non-farm payroll growth in Friday's report," analysts at Barclays wrote in a note.
In January, the Labor Department reported the U.S. economy added 151,000 jobs during the month, which came in well below expectations for a gain of 190,000. The labor force participation rate ticked down to 4.9% while the labor force participation rate rose to 62.7% from 62.6%.
Crude Oil Prices
After zipping higher in the prior session, global crude oil prices took a tumble before continuing their climb higher Wednesday. U.S. benchmark West Texas Intermediate crude, which saw its highest settle value since January on Tuesday, rose 0.90% to trade at $34.70 a barrel. Brent, the international benchmark, gained 0.62% to $37.10 a barrel.
The sharp swing in price came after data from the Energy Information Administration showed crude oil stockpiles saw the biggest increase since April 2015. Stocks jumped by 10.37 million barrels, well above expectations for a 3.6 million-barrel build. Meanwhile, weekly stockpiles at the Cushing, Oklahoma facility were up 1.19 million barrels, while they were forecast to remain steady.
The Energy Department's data affirmed a trend shown in figures from the American Petroleum Institute, which showed U.S. crude oil inventories jumped by 9.9 million barrels last week, much more than the 3.6 million barrel increase Wall Street had forecast.
Abercrombie & Fitch
Shares of the struggling retailer surged on Wednesday after the company reported an unexpected gain in same-store sales during the final quarter of 2015. Sales at stores open 12 months or longer jumped 1% during the reporting period, ending a streak of more than three years of declines. According to Reuters, analysts had expected a 0.10% decline in comparable-store sales.
Meanwhile, Abercrombie (NYSE:ANF) said its net income rose to %57.7 million as it earned an adjusted $1.08 a share. Net sales declined to $1.11 billion, slightly beating expectations calling for $1.10 billion.
Zynga
Shares of the video game developer extended an after-hours rally from Tuesday after the company said its CEO Mark Pincus is passing the baton to board member Frank Gibeau, who spend two years at Electronic Arts (NYSE:EA), running the company's  mobile-games division until May.
Pincus will become executive chairman at Zynga (NYSE:ZNGA) effective Monday, just a year after he returned to the helm of the company he founded.
Monsanto
St. Louis, Missouri-based Monsanto (NYSE:MON) said on Tuesday it revised its full-year per share guidance on a reported basis to $3.42 - $4.29, while its 2016 second-quarter profit outlook was revised down to a range of $2.35 to $2.45 a share. The company cited headwinds from the strong dollar, a delay in EPA approval of an herbicide used in its Roundup Ready Xtend, and generic pricing.
Still, the company said it expects to see benefits in 2017 thanks in part to improved comparisons for lower costs of goods.
Shares of the company dropped 5% on the news.