Stocks turn higher amid strong US data, trade concerns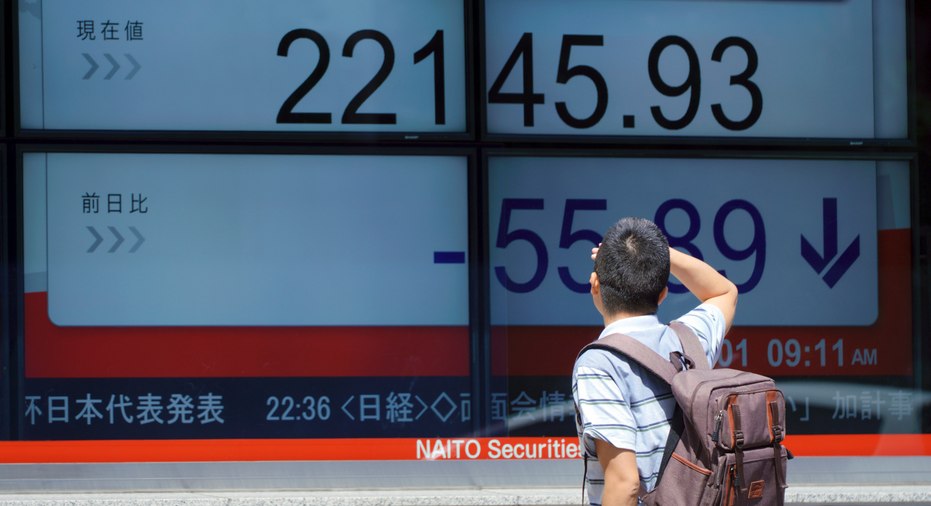 Stock markets turned higher on Friday after some losses in Asia as investors digested strong jobs data in the U.S., the risk of mounting trade tensions and an easing in Italy's political uncertainty.
KEEPING SCORE: Germany's DAX gained 1.3 percent to 12,761 and the CAC 40 in France jumped 1.5 percent to 5,476. Britain's FTSE 100 climbed 0.7 percent to 7,729 and Italy's FTSE MIB jumped 2.6 percent to 22,340. Wall Street looked set for gains, with the future for the S&P 500 up 0.4 percent and the Dow future contract gaining 0.5 percent.
US JOBS: U.S. employers extended a streak of solid hiring in May, adding 223,000 jobs and pushing the unemployment to an 18-year low of 3.8 percent. The report suggests that the nearly 9-year old economic expansion — the second-longest on record — remains on track. Employers appear to be shrugging off recent concerns about global trade disputes.
TRADE MOVES: The Trump administration delivered a gut punch to America's closest allies, imposing tariffs on steel and aluminum from Europe, Mexico and Canada in a move that drew immediate vows of retaliation. The parties will likely keep negotiating, and contentious talks between the U.S. and China are due to resume during the weekend. Experts say a trade war remains a remote possibility, but the disputes have been weighing on the markets for months.
ITALIAN POLITICS: Italy's anti-establishment 5-Star Movement and right-wing League succeeded Thursday in forming western Europe's first populist government. It will be headed by a political novice whose first try was rejected four days earlier as too risky for the Italian economy, but the outcome avoids an interim, technical government and a swift return to the polls that investors had feared could end up being a referendum on staying with the euro currency.
THE QUOTE: "The markets are looking much more constructive to end the week than they did to start, and with trade wars still lingering, that is saying a lot," Stephen Innes of Oanda said in a commentary. "And despite all the doom and gloom prophesies, the Italian political mind-bender ended up being little more than a tempest in an espresso cup!"
ASIAN SCORECARD: Japan's Nikkei 225 index fell 0.1 percent to 22,171.35 and the Shanghai Composite index tumbled 0.7 percent to 3,075.14. The S&P ASX 200 slipped 0.4 percent to 5,990.40. Hong Kong's Hang Seng index clawed back losses to gain 0.1 percent, ending at 30,492.91. The Kospi in South Korea jumped 0.7 percent to 2,438.96 and shares in Southeast Asia were mixed.
ENERGY: U.S. crude oil fell 63 cents to $66.41 per barrel in electronic trading on the New York Mercantile Exchange. It lost 1.7 percent to $67.04 a barrel on Thursday. Brent crude, used to price international oils, dropped 40 cents to $77.16 per barrel.
CURRENCIES: The dollar rose to 109.53 yen from 108.83 yen. The euro fell to $1.1681 from $1.1695.