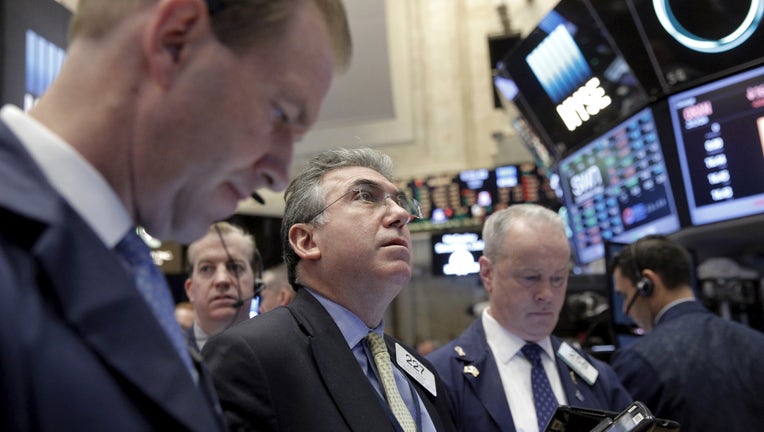 Among the companies with shares expected to trade actively in Wednesday's session are Diamondback Energy Inc., Imprivata Inc. and American Airlines Group Inc.
Diamondback Energy Inc. said Wednesday that it was buying energy assets in Texas for $560 million and raised its production guidance for the year. Shares fell 3.22% to $89.00 in premarket trading.
Health-care IT security company Imprivata Inc. said Wednesday that it was being acquired and taken private by private-equity firm Thoma Bravo for $544 million, or $19.25 a share. Shares rose 32% to $19.14 premarket.
American Airlines Group Inc. reported that its passenger traffic rose 2.2% in June from a year earlier as capacity also climbed, and the company narrowed its unit revenue forecast. Shares rose 1.27% to $35.10 premarket.
Teva Pharmaceutical Industries Ltd. and Allergan PLC on Wednesday said they had tweaked the terms of Teva's purchase of Allergan's generics business, including pushing back a key date that illustrates how long the deal is taking to close. Teva shares rose 3.34% to $54.24 premarket.
IHS Markit Ltd. issued guidance Wednesday as a combined company, after having announced a day earlier the merger of IHS Inc. and Markit Ltd. was complete.
AAR Corp. on Tuesday gave financial guidance for its new fiscal year that missed analysts' estimates, though the aviation and defense services company reported that revenue rose 10% for its latest quarter.
The Federal Trade Commission has requested additional information from Abbott Laboratories and St. Jude Medical Inc., which are attempting to close a $25 billion deal combining two of the leading makers of heart-related devices.
Chubb Ltd. on Tuesday raised its projection for catastrophe losses in the June quarter to $390 million, before taxes, citing devastating natural disasters, including the Fort McMurray wildfires in Canada. It had previously projected $280 million.
Juno Therapeutics Inc. will resume a drug trial of a potential leukemia treatment that had been placed on clinical hold last week following two patient deaths. Juno said the deaths were likely caused by the combination of its treatment with fludarabine, a chemotherapy drug, and will resume enrollment without fludarabine.
Teva Pharmaceutical Industries Ltd., which is working toward a $40.5 billion acquisition of Allergan PLC's generics unit, on Tuesday raised its second-quarter financial guidance.
United Continental Holdings Inc. will book more than $400 million in charges in the June quarter tied to a move by federal regulators this year to open Newark Liberty International Airport to more competition.
Write to Chris Wack at chris.wack@wsj.com or Maria Armental at maria.armental@wsj.com