Stocks to Watch BAC, VRX, PNC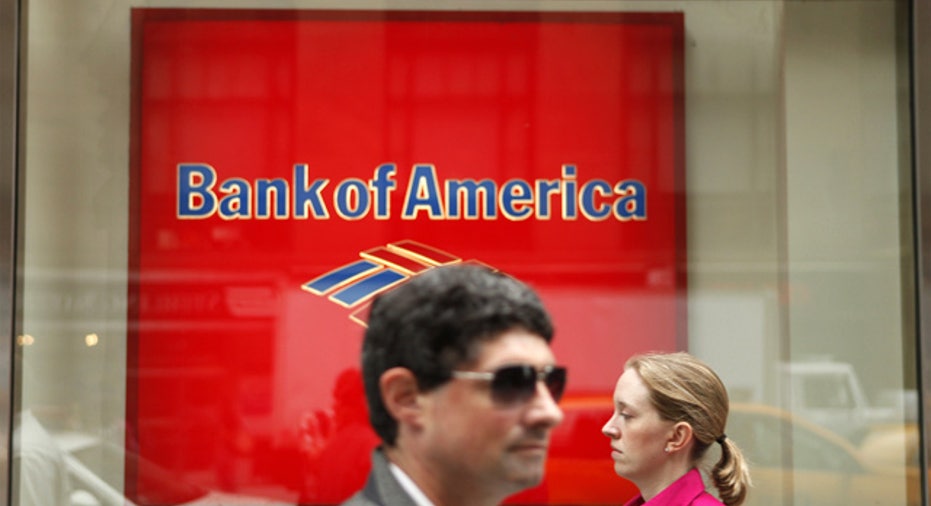 Among the companies with shares expected to trade actively in Thursday's session are Bank of America Corp. (NYSE:BAC), Valeant Pharmaceuticals International Inc. (NYSE:VRX) and PNC Financial Services Group Inc. (NYSE:PNC).
Bank of America Corp. said its first-quarter profit fell, hurt by a big drop in trading revenue and the drag of low interest rates. Shares fell 0.44% to $13.73 in premarket trading.
Standard & Poor's Ratings Services on Thursday lowered Valeant Pharmaceuticals International Inc.'s corporate credit rating after a large holder called a default as a result of the Canadian drugmaker's failure to file its annual report earlier this year. Shares rose 0.09% to $33.13 premarket.
PNC Financial Services Group Inc. said profit and revenue declined in its latest quarter, missing Wall Street views, as the lender again logged lower corporate service and mortgage banking fees amid pressured energy-related loans. Shares fell 2.25% to $83.25 premarket.
BlackRock Inc. (NYSE:BLK) said Thursday that profit in its latest quarter fell, as the world's largest money manager was hurt by market-driven lower fees, but the firm was also boosted by positive inflows. Shares fell 1.29% to $343.80 premarket.
Delta Air Lines Inc. on Thursday said it expects passenger unit revenue to fall in the current quarter after the key industry benchmark fell more than anticipated in the most-recent quarter. Shares rose 2.54% to $49.26 premarket.
Wells Fargo & Co. said its first-quarter profit fell as the nation's third-largest bank by assets continued to deal with a slump in oil prices.
Solar-energy giant SunEdison said an internal investigation found the company lacked certain accounting controls, but it discovered no material misstatements or evidence of fraud.
Assured Guaranty Ltd., one of the bond insurers that serves as a major creditor to Puerto Rico, has agreed to buy CIFG Holding Inc. for $450 million. CIFG is the parent company of CIFG Assurance North America Inc.
Ashland Inc. said Wednesday that plans to spin off its Valvoline business, a move opposed by one of the company's largest shareholders, was proceeding as planned with an initial public offering slated for the fourth quarter.
CME Group Inc. plans to close its New York trading floor at year's end, reflecting a sharp decline in open outcry options volume. The world's largest futures-market operator said that starting in the fourth quarter the company will make space available for floor traders to shift to electronic trading at the company's One North End Avenue facility in New York.
Gap Inc., which this year booked its first annual sales decline since fiscal year 2011, has named longtime executive Sonia Syngal as president of Old Navy as the retailer tries to rekindle the brand and expand companywide the "fast-fashion" model that helped turn Old Navy into its sales engine.
Pier 1 Imports Inc.'s fourth-quarter profit fell by almost half and the home-goods retailer gave downbeat guidance for the year.
Seagate Technology PLC cut its outlook for the quarter ended April 1 citing lower-than-expected demand.