Stocks to Buy Before Donald Trump's Massive Recession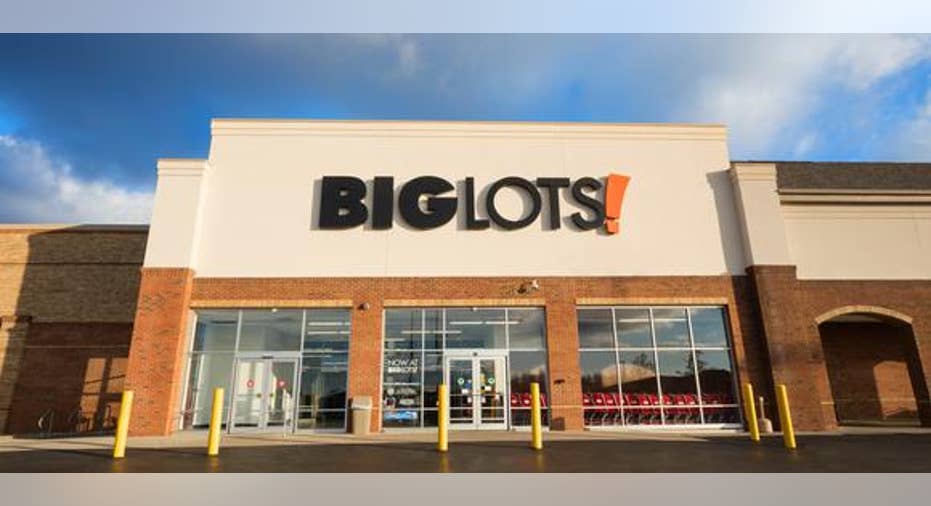 Presumptive Republican presidential nominee Donald Trump doesn't do anything small.
He talks big. He builds big. And when it comes to predicting the doom we face as a nation, the orange-skinned builder-turned-TV host-turned-politician has said the United States economy is on the verge of not a regular recession, but a "very massive" one.
Whether you disagree with Trump or think he's a combination of Ronald Reagan and John Wayne wrapped in apple pie, baseball, and an American flag, the possibility of a major economic downturn always exists. Of course, when you add Trump's name to the mix, it's tempting to make jokes about investing in construction companies with wall-building experience, or loading up on hairspray futures, but our panel of Fools played it a little straighter than that.
Trump started as a builder and real estate developer. Image source: DonaldJTrump.com.
We examine which stocks will thrive should Trump's massive recession actually happen. These, of course, aren't just companies that would do well in Donald's theoretical horrible tomorrow, but ones that would be worth owning during any economic downturn.
Jamal Carnette: Regardless of the macroeconomic environment, there are a few things humans cannot do without. Water is one of those things -- given that we are unable to survive more than a few days without it. So it makes sense for demand to remain relatively stable regardless of economic activity. With this in mind, investors should look into American Water Works in the event of a recession.
As the world's largest publicly traded water company, serving 15 million customers in 47 states, American Water Works stands to benefit from a shift to companies not tied to systemic factors. American Water Works currently has a beta of 0.23, meaning the company has less than one-quarter of the stock market's systemic risk. In the event of a large-scale stock sell-off, American Water Works should experience less volatility than the overall market.
In 2009, when the United States registered a GDP decrease of 2.8%, American Water Works grew operating revenue 4.4%. Post-recession, since 2010, American Water Works has been able to grow its operating revenue at an annualized 4% rate. The company expects to grow its bottom line 7%-10% going forward, with the vast majority coming from its predictable regulated business.
Additionally, the company is willing to pay investors to wait in the event of a recession. American Water Works currently pays a dividend yield of 2.1%. While that may not seem like a particularly high yield, the company has increased its dividend yield 9.7% annualized since 2010, with the most recent increase of 10% occurring last month. It may not be a flashy business, but American Water Works will most likely outperform in the event of a large-scale recession.
In general, discount chains do well in an economic downturn, but Big Lots is especially well positioned to thrive during a recession (be it a Trumpocalypse or something milder). The chain does not merely offer good prices, but it also hits a couple of sweet spots that should hold special appeal when people find expendable income getting tight.
First, unlike dollar stores, Big Lots sells bigger-ticket items at heavy discounts. You may never have considered buying a bed or a piece of furniture there, but the chain stocks those things. It may take some hunting and repeated visits, but in many cases the need for these items is not immediate. In addition, the chain sells higher-priced seasonal items at reduced prices.
That might mean buying a space heater in winter or a kayak in summer, and Big Lots offers both depending on the time of year. In addition, on a seasonal basis, the retailer follows a different pattern from traditional department stores. In most cases, chains stock merchandise for the next season. That's why many department stores offer bathing suits in spring but not summer.
Big Lots is well-positioned for a down economy. Image source: Big Lots.
Big Lots gets its merchandise after the peak selling season, which means it has winter gear in winter -- that's important when cash flow is tight, as it allows consumers to delay buying items until they actually need them.
The second area where the discounter will thrive during a recession is that it fills a need for people who enjoy shopping but maybe can't afford a splurge at the mall. With its ever-changing merchandise, (the company literally promises "surprises in every aisle, every day" on its website) and the possibility that shoppers may find a big deal on name-brand merchandise, Big Lots can fill the shopping void during a period when people have to watch every dollar.
Keith Noonan:Companies that deal in consumer essentials can buffer portfolios from the threats of a downturn, and Church & Dwight Co.'s wide range of staple products and solid brands make it a pre-recession stock to own. While Church & Dwight isn't completely immune to the threat of having consumers trade down in efforts to save money, things would probably have to get pretty bad before C&D brands Arm & Hammer and First Response are dropped for less expensive alternatives.
Church & Dwight stock trades at roughly 26 times forward earnings, which puts it in line with the consumer-goods sector average of roughly 27, but above the S&P's 500 forward P/E ratio of roughly 18. The essential nature of cleaning products, contraceptives, and pregnancy tests should give the company insulation in the event of recession. The company has already shown resilience in previous downturns, and a three-year beta value of roughly 0.29indicates its price is not closely tied to the movement in the broader market, as reflected by the S&P 500.
Looking at a three-year period starting from January 1, 2007 into 2010 -- a stretch that spans from a pre-recession period, through the worst of the recession, and into early recovery -- C&D saw its stock gain 37% while the S&P 500 dipped 21%. Trailing-12-month revenues and diluted earnings over the stretch increased roughly 25% and 65%, respectively. This past resilience doesn't guarantee a repeat performance in future conditions, but it indicates capacity for solid performance amid weakened economic conditions.
Church & Dwight also pays a dividend, and while its current yield of roughly 1.5% is below the S&P 500's average yield of 2.1%, and the 10-year Treasury yield of roughly 1.8%, the company has established a reliable history of payout increases, and income generation is a very desirable characteristic in recession -- especially if that recession turns out to be "yuge."
The article Stocks to Buy Before Donald Trump's Massive Recession originally appeared on Fool.com.
Daniel Kline has no position in any stocks mentioned. Jamal Carnette has no position in any stocks mentioned. Keith Noonan has no position in any stocks mentioned. The Motley Fool recommends Big Lots. Try any of our Foolish newsletter services free for 30 days. We Fools may not all hold the same opinions, but we all believe that considering a diverse range of insights makes us better investors. The Motley Fool has a disclosure policy.
Copyright 1995 - 2016 The Motley Fool, LLC. All rights reserved. The Motley Fool has a disclosure policy.