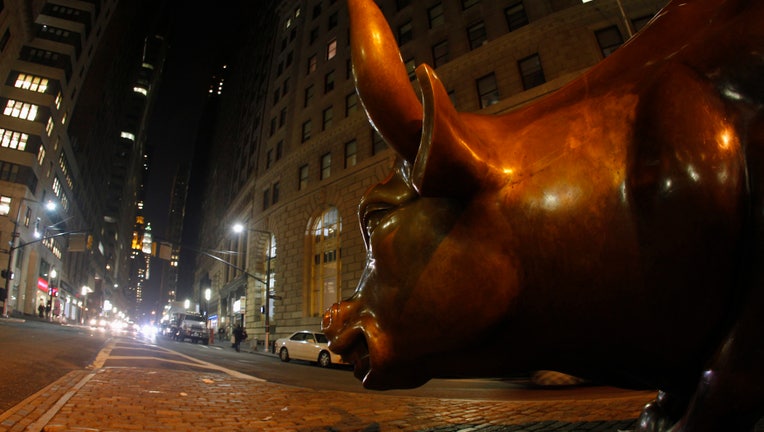 While Washington is still buzzing about President Barack Obama's State of the Union address, Wall Street seems to mostly be yawning.
Before the Federal Reserve unveiled plans to keep the easy-money punch bowl around until at least 2014, the Standard & Poor's 500 essentially treaded water, trading off just 0.11% on the session.
The muted reaction was somewhat surprising as recent State of the Union speeches have preceded somewhat significant days on Wall Street.
According to Dow Jones Market Data, under Obama and his predecessor, the Dow Jones Industrial Average has moved an average of 1.52% in either direction in the day after one of these high-profile addresses. (Dow Jones includes a presidential address to a joint session of Congress shortly after a presidential inauguration).
But you can't really blame the markets for pulling a Larry Summers, who was infamously photographed falling asleep during an Obama address to credit card industry execs. That's because the content in Obama's speech Tuesday night didn't exactly unveil anything shockingly new.
It's not like Obama revealed "he and Boehner had a couple of drinks the other night" and planned to unleash some dramatic new legislation, said Howard Silverblatt, senior index analyst at S&P Indices, referring to House Speaker John Boehner.
In order to have a significant reaction on Wall Street, Obama would have had to announce something "new and different that changes the perception, therefore I need to change my allocation into one stock and out of another one," said Silverblatt. "We didn't have that. There was nothing new there."
Mirroring his increasingly-populist rhetoric of late, Obama called for higher taxes on the rich and new probes into malfeasance during the mortgage crisis.
"People are viewing it basically as a political campaign speech. I would expect the January 2013 State of the Union to be much more of a market mover," said Nick Kalivas, the author of financial-market commentary newsletter The Hadrian Letter.
There is definitely a precedent for muted responses as the blue chips inched up just 0.07% after Obama's State of the Union last year and they closed virtually flat after President George W. Bush's 2005 speech.
Still, the State of the Union can often influence financial markets because they tend to address big-picture economic issues and lay out initiatives that may hint at future fiscal spending plans.
Going back to 1961, the largest daily percentage change for the Dow following a State of the Union address occurred in 2000, when the benchmark index plummeted 2.62% after President Bill Clinton's speech. Press accounts at the time chalked up the steep decline to fears of inflation following red-hot quarterly GDP growth of 5.8%.
The Dow also slumped about 1.1% in the day after Obama's 2009 address before a joint session of Congress calling for a stimulus package as well as after his 2010 State of the Union.
The strongest positive response to a State of the Union speech occurred in January 2002 under Bush, when the blue chips rallied 1.5%.