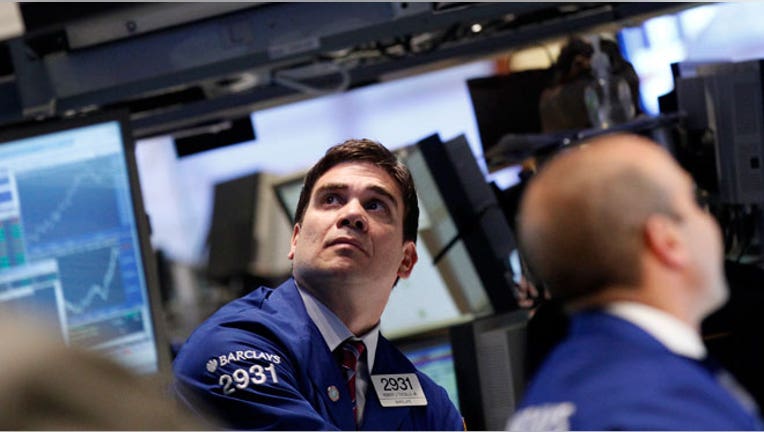 FOX Business: Capitalism Lives Here
The markets stumbled on Thursday, with the Dow and S&P 500 pulling back slightly from record levels despite an upbeat reading on the labor market.
Today's Markets
The Dow Jones Industrial Average fell 22.5 points, or 0.15%, to 15083, the S&P 500 slipped 6 points, or 0.37%, to 1627 and the Nasdaq Composite slumped 4.1 points, or 0.12%, to 3409.
The Dow and S&P 500 both notched record highs on Wednesday. It was the fifth day in a row for the S&P in the longest record-setting streak since 1998 for the broad-market barometer. However, Wall Street ran out of steam on Thursday.
The economic calendar has been particularly light this week. However, it picks up slightly Thursday with the weekly jobless claims report from the Labor Department due out at 8:30 a.m. ET. Economists expect 335,000 people to have filed for first-time jobless benefits last week, up from 324,000 the week prior. Wall Street got a round of data last week showing the economy added far more jobs than expected last month.
Another report from the Commerce Department showed wholesale inventories rising 0.4% in March on a month-to-month basis, slightly better than expectations of a 0.3% gain. The measure helps provide economists with a look at how strong wholesalers expect demand to be, and figures into first-quarter gross domestic product.
In Europe, the Bank of England held its benchmark interest rate at 0.5% and the size of its quantitative easing program 375 billion pounds. The move matched analysts' expectations.
Elsewhere, energy futures were in the red. The benchmark U.S. crude oil contract fell 70 cents, or 0.73%, to $95.88 a barrel. Wholesale New York Harbor gasoline slid 0.77% to $2.832 a gallon. In metals, gold fell $8.10, or 0.56%, to $1,465 a troy ounce.
Foreign Markets
The Euro Stoxx 50 slumped 0.61% to 2768, the English FTSE 100 dipped 0.07% to 23211 and the German DAX slipped 0.08% to 8243.
In Asia, the Japanese Nikkei 225 dropped 0.66% to 14191 and the Chinese Hang Seng fell 0.14% to 23211.