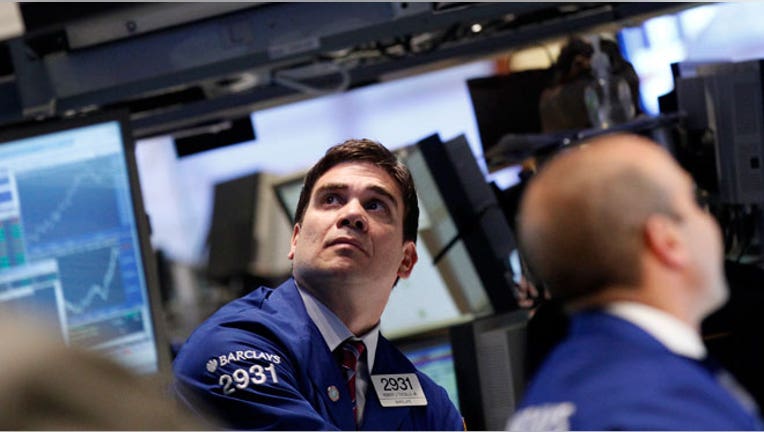 FOX Business: Capitalism Lives Here
The markets sustained heavy selling Wednesday amid anxiety over when the Federal Reserve will begin easing off the economic accelerator.
Today's Markets
According to preliminary calculations, the Dow Jones Industrial Average fell 106 points, or 0.69%, to 15303, the S&P 500 dropped 11.6 points, or 0.7%, to 1648 and the Nasdaq Composite slumped 21.4 points, or 0.61%, to 3468.
The Dow rallied to record highs on Tuesday as traders cheered a batch of strong data on the U.S. housing and consumer sectors. However, the better-than-expected reports are also fueling concerns that the Federal Reserve will begin tapering its vast quantitative easing program sooner than analysts expected. This comes less than a week after Fed chief Ben Bernanke told Congress that exactly when the world's most powerful bank will begin slowing its asset purchases will depend on incoming data.
"After broadly carrying the positive sentiment spurred by yesterday's housing and consumer confidence data-led rally in the U.S., overnight markets took a turn this morning as concerns about Fed tapering appeared to re-emerge, though it was unclear what exactly prompted the shift," analysts at Nomura wrote to clients.
Still, balancing those fears out, Boston Fed chief Eric Rosengren said it is still "premature" to end the central bank's asset-purchase program.
"I believe the Fed should continue the purchase program until we see more sustained improvement in labor markets and have greater confidence that the economic recovery is sufficiently self-sustaining to yield continued progress in reducing the still very high unemployment rate," he said in a speech in Minnesota.
There are no major economic reports due out on the day, however, there was a slew of corporate news.
Sallie Mae (NYSE:SLM) said it is considering a plan in which it would separate its student loan management business and its consumer banking business into two publicly-traded companies. The company also appointed John Remondi as chief executive officer, succeeding Albert Lord.
Japanese SoftBank said it received national security clearance from the U.S. government for its bid for a controlling interest in U.S. telecom giant Sprint Nextel (NYSE:S). Shuanghui International Holdings said it will buy Smithfield Foods (NYSE:SFD) for $34 a share in cash in a transaction valued at $7.1 billion, including debt.
In commodities, oil fell 72 cents, or 0.75%, to $94.30 a barrel. Wholesale New York Harbor gasoline slumped 0.7% to $2.833 a gallon. Gold jumped $11.40, or 0.83%, to $1,391 a troy ounce.
Foreign Markets
The Euro Stoxx 50 dropped 1.2% to 2802, the English FTSE 100 sold off by 1.4% to 6669 and the German DAX tumbled 1.4% to 8361.
In Asia, the Japanese Nikkei 225 edged up 0.1% to 14326 and the Chinese Hang Seng plummeted 1.6% to 22555.