Stocks Rise for Fourth Straight Day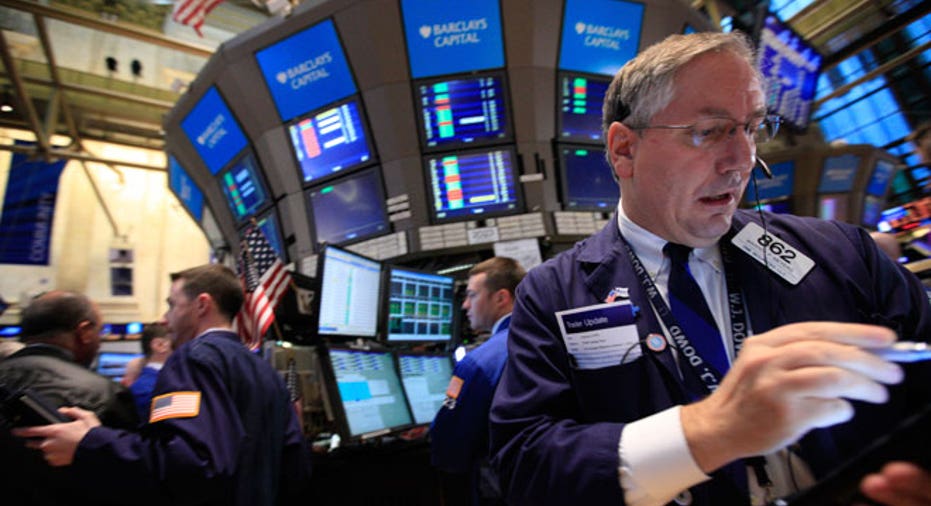 FOX Business: The Power to Prosper
Wall Street bulls parlayed positive economic data into a fourth consecutive day of market gains, pushing the broad S&P 500 index to another all-time high.
Today's Markets
The Dow closed up 40.39 points, or 0.24%, to 16573.00, the S&P 500 ticked up 5.93 points, or 0.31%, to 1891.45 and the Nasdaq Composite rose 8.78 points, or 0.21%, to 4276.82.
Wednesday's close market the eighth time this year the S&P 500 closed at an all-time high. The Dow rose high enough intraday to briefly erase all of its 2014 losses.
Wall Street remained mostly flat all day then surged in late afternoon after investors digested an array of mostly positive data, including a labor report from payroll processor ADP that said the U.S. private sector added 191,000 jobs in March, nearly matching forecasts from economists for a gain of 195,000.
The private jobs data is a prelude to the more closely-watched government jobs report, which is scheduled to be released on Friday. Economists anticipate the U.S. added 195,000 jobs in March, representing an increase from 175,000 in February. The unemployment rate is expected to tick down to 6.6% from 6.7%.
Also on the economic front, the Commerce Department said factory orders rose 1.6% in February, modestly beating expectations for a 1.2% increase. Excluding the transportation segment, orders were up 0.7%.
U.S. stocks also moved higher after a speech by Atlanta Fed President Dennis Lockhart, who said the Fed's bond tapering program is going "smoothly" and reiterated the central bank's broader message that the unemployment rate won't be the only indicator used to determine future interest rate policy.
Investors have been parsing every word from Fed leaders looking for any signs of a policy shift based on economic data.
On the earnings front, seed giant Monsanto (NYSE:MON) beat the Street with quarterly EPS of $3.15 and matched estimates with revenue of $5.8 billion.
In the commodities complex, crude oil fell 35 cents a barrel, or 0.35%, to $99.39. Gold jumped $10 a troy ounce, or 0.78%, to $1,290.00.
Global Markets
In Europe, the Euro Stoxx 50 rose 0.03% to 3187.45, while the U.K.'s FTSE 100 ticked up 0.10% to 6659.04 and Germany's DAX gained 0.15% to 9617.87.
In Asia, Japan's Nikkei 225 jumped 1.04% to 14946.32 and the Hong Kong Hang Seng advanced 0.34% to 22523.94.