Stocks recover their poise as Italy concerns abate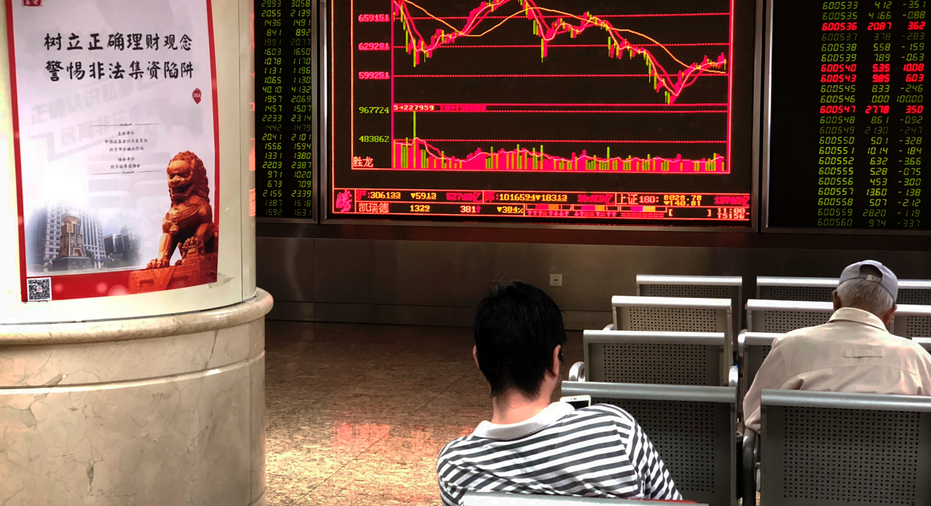 Stock markets recovered their poise Wednesday amid hopes for a resolution in Italy's political turmoil that may put a halt to talk of another election this year.
KEEPING SCORE: In Europe, Germany's DAX climbed 0.6 percent to 12,748 while the FTSE 100 index of leading British shares rose 0.3 percent to 7,654. Italy's FTSE MIB was the region's standout, jumping 2 percent to 21,180. The CAC 40 in France though, underperformed, trading 0.4 percent lower at 5,415. U.S. stocks were poised for a solid open, with Dow futures and the broader S&P 500 futures up 0.5 percent.
ITALIAN UNCERTAINTY: The main focus in financial markets this week has been Italy with fears growing that a political impasse could lead to another general election that could in effect become a referendum on the pros and cons of the country's use of the euro currency. However, on Wednesday, hopes were raised that an election could be avoided after Italy's premier-designate, Carlo Cottarelli, said "new possibilities" had emerged to form a government based on the outcome of the March 4 vote, and that he wanted to give the option time to mature given the negative market reaction to the prospect of new elections. Efforts to create a so-called "political" government failed over the weekend after President Sergio Mattarella vetoed an economy minister proposed by the 5-Star Movement and League, the two big vote-getters in March which had come together to form a populist alliance.
ANALYST TAKE: "If a government can be formed that receives the stamp of approval from Mattarella and is therefore seen as not posing a threat to Italy's place in the eurozone, then this will come as a relief to markets in the near-term," said Craig Erlam, senior market analyst at OANDA.
CURRENCIES: With hopes raised that another Italian election will be avoided the euro rallied from near-year lows against the dollar, trading 0.9 percent higher at $1.1639. The dollar, meanwhile, rose 0.1 percent to 108.90 yen.
CHINA TRADE: A U.S. business group said American companies in China are uneasy about Washington's threat of export and investment controls in a trade dispute with Beijing but see them as a possible way to achieve fairer operating conditions. Commerce Secretary Wilbur Ross was due in Beijing on Saturday after the White House renewed its threat of 25 percent tariffs on $50 billion of Chinese goods. Washington proposed curbs on Chinese investment and purchases of high-tech goods.
ASIA'S DAY: Japan's Nikkei 225 stock index dropped 1.5 percent to 22,018.52. South Korea's Kospi dropped 2.0 percent to 2,409.03. The Hang Seng in Hong Kong slipped 1.4 percent to 30,056.79 and the Shanghai Composite index fell 2.5 percent to 3,041.44. Australia's S&P ASX 200 fell 0.5 percent to 5,984.70. Shares fell in Southeast Asia and Taiwan.
ENERGY: U.S. crude oil climbed 43 cents to $67.16 per barrel in electronic trading on the New York Mercantile Exchange while Brent crude, used to price international oils, added 71 cent to $76.20 a barrel in London.