Stocks rebound as North Korea worries fade once more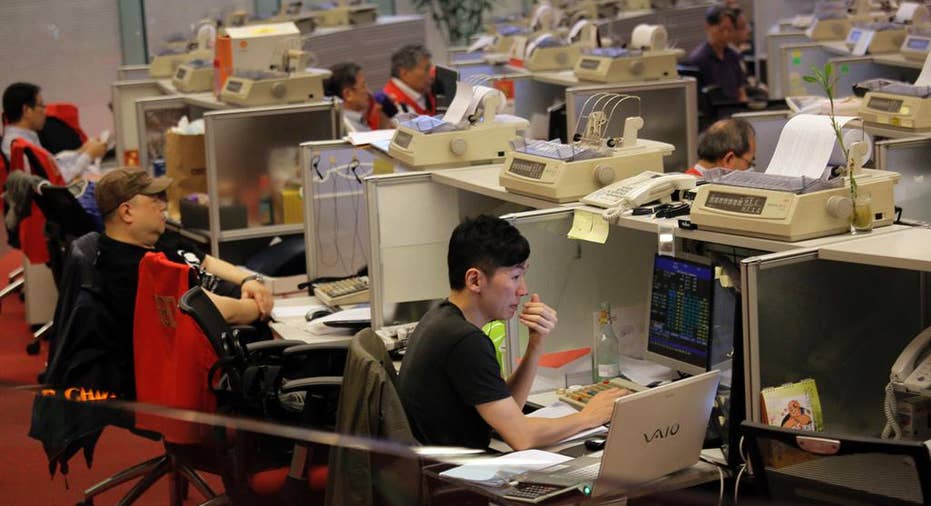 Stocks around the world recovered Wednesday while haven assets lost ground as investors brushed aside earlier worries that followed a missile launch by North Korea.
The Stoxx Europe 600 rose 0.6% in the early minutes of trading from its lowest close since February, led by shares of banks and insurance companies. Japan and Hong Kong led an advance in Asia, while futures pointed to modest opening gains on Wall Street after U.S. stocks rose slightly on Tuesday despite an early stumble on geopolitical jitters.
The missile was the first Pyongyang has fired over Japan's main islands since 2009 and the latest in a string of direct provocations that have briefly weighed on financial markets in recent weeks. Still, many investors said the economic and earnings backdrop of the stock market remained favorable, offsetting geopolitical jitters.
The Dow Jones Industrial Average added 57 points on Tuesday after trading down as much as 135 points, its biggest intraday recovery in nine months.
"I think the market has learned the wrong lesson, which is to buy any dip indiscriminately, and there are risks out there that should be factored into stock prices," said Eddie Perkin, chief equity investment officer at Eaton Vance.
Haven assets, which tend to appreciate in times of market stress, gave back some of Tuesday's advance as risk appetite recovered on Wednesday.
Gold fell 0.5% to $1,312 an ounce from an 11-month high. The euro was last down 0.2% at $1.1954 after climbing to a 2-and-a-half year high, while the yen fell 0.4% against the dollar. The WSJ Dollar Index, which tracks the dollar against a basket of 16 currencies, edged up 0.1%.
Yields on 10-year Treasurys rose to 2.146% from 2.134% Tuesday and German yields rose to 0.360% from 0.336% after fears around escalating North Korean tensions sparked demand for government bonds on Tuesday. Yields move inversely to prices.
In Asian trading hours, Japan's Nikkei Stock Average rose 0.7%, helped by a nearly 1% gain in the dollar against the yen from the end of Tuesday's trading, which supported shares of exporters. Auto maker Mitsubishi Motors Corp. gained 1% while electronics giant Sony Corp. climbed 2.9%.
Hong Kong's Hang Seng Index rose 1.2% while South Korea's Kospi index nudged up 0.3%.
The broader Asian stock-market rebound was also helped by U.S. economic data showing that growth remains steady and consumer sentiment is upbeat, said Masashi Murata, currency strategist at Brown Brothers Harriman.
"The fundamentals remain unchanged, so the bounce back has been easier," he added.
Brent crude oil was down 0.1% at $51.59 as tropical storm Harvey continued to hamper refinery operations in Texas.
Write to Riva Gold at riva.gold@wsj.com and Ese Erheriene at ese.erheriene@wsj.com