Stocks Rally on Spain Plan, China Move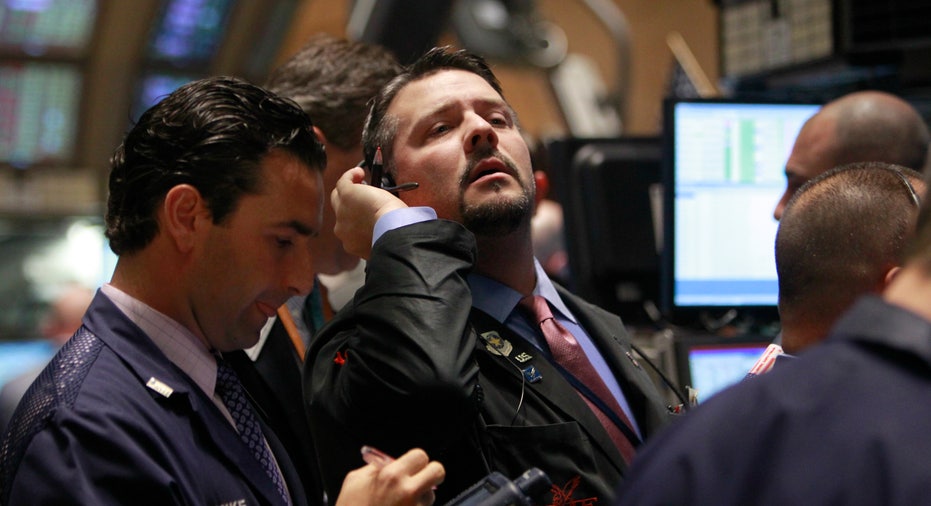 FOX Business: Capitalism Lives Here
Wall Street looked to stem a multi-day slide on Thursday as traders cheered a plan from Spain to keep a lid on its deficit and a liquidity injection by China's central bank.
Today's Markets
As of 2:30 p.m. ET, the Dow Jones Industrial Average rose 101 points, or 0.76%, to 13516, the S&P 500 gained 16.2 points, or 1.1%, to 1450 and the Nasdaq Composite jumped 45.5 points, or 1.5%, to 3139.
Wall Street got a reprieve from focusing on Europe's debt crisis after the European Central Bank unveiled measures earlier this month aimed at easing eurozone borrowing costs. However, tension has began to rise once again, roiling the markets.
The broad S&P 500 fell for the fifth day in a row on Wednesday in its longest losing streak since July. The broad-market index has shed 1.9% in so many days, hitting its lowest level since September 10.
Spain unveiled a wide-ranging economic reform plan on Thursday. The country expects to meet its 2012 fiscal target and is taking a slew of measures to lower its deficits in years to come. Analysts have expressed hopes that the plan will open the door to bond buying from the European Central Bank to lower the country's borrowing costs. Indeed, the European Commission called the plan an important step toward addressing the country's economic challenges, according to a report by Reuters.
Stress tests on Spain's banks are due on Friday. Also on the European front, the U.K.'s second-quarter economic contraction was revised lower to 0.4% from 0.5%.
Also, helping to boost sentiment was news that the People's Bank of China injected 180 billion yuan ($28 billion) into China's banking system, bringing the total liquidity injection for the week to a net record, according to analysts at Nomura. The country has been taking increasingly aggressive measures to keep its economy, the world's second biggest, from cooling down too quickly.
Traders were also analyzing a slew of U.S. economic data.
A final reading from the Commerce Department on U.S. gross domestic product showed the economy expanded at an annualized rate of 1.3% in the second quarter, down from 1.7% in a previous reading. Economists expected the gauge to hold steady.
A separate report from the Commerce Department showed orders for long-lasting goods fell 13.2% in August from July, a steeper drop than the 5% expected. It was the steepest drop since January 2009. Excluding the transportation sector, claims were down 1.6%, missing estimates of a 0.3% gain. The durable goods report figures into broader measures of third-quarter economic growth, and often has an impact on Wall Street.
The Labor Department said new claims for unemployment benefits fell to 359,000 last week from an upwardly revised 385,000 the week prior. Claims were expected to fall to 378,000 from an initially reported 382,000.
Pending home sales fell 2.6% in August from July, according to the National Association of Realtors. Sales were expected to remain flat. The gauge is up 10.7% from the same month in 2011.
In commodities, oil prices rallied. The benchmark contracted traded in New York climbed $2, or 2.2%, to $91.99 a barrel. Wholesale New York Harbor gasoline jumped 2% to $3.143 a gallon.
In metals, gold rallied $26.90, or 1.5%, to $1,781 a troy ounce.
Foreign Markets
The Euro Stoxx 50 rose 0.3% to 2506, the English FTSE 100 gained 0.2% to 5779 and the German DAX climbed 0.19% to 7290.
In Asia, the Japanese Nikkei 225 tacked on 0.48% to 8950 and the Chinese Hang Seng rallied 1.1% to 20762.