Stocks Muted as Biotechs, IBM Weigh on Averages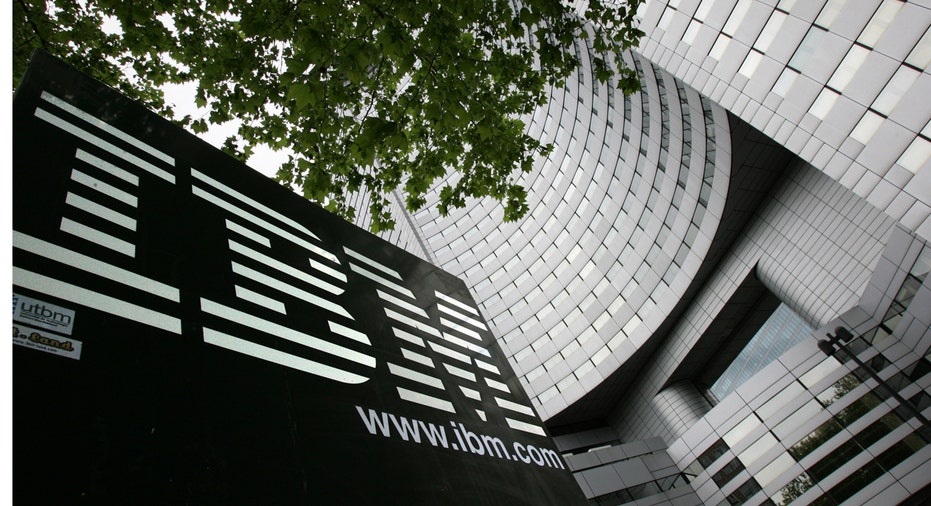 Wall Street struggled to gain momentum in either direction as investors parsed a mixed bag of corporate earnings results.
The Dow Jones Industrial Average was 9 points lower, or 0.05% to 17221. The S&P 500 slid 2 points, or 0.14% to 2030, while the Nasdaq Composite declined 24 points, or 0.50% to 4880.
Health-care shares steepened their declines in late-afternoon action as the Nasdaq Biotechnology Index dropped 3%. By contrast, the telecom sector was the best performer on the session.
Today's Markets
IBM (NYSE:IBM) was the main culprit for the Dow's slight movement on Tuesday as the blue-chip technology giant was the biggest decliner on the index. IBM shares sank more nearly 6% in the early part of the session, shaving about 56 points off the Dow thanks to much weaker-than-expected quarterly revenue reported after Monday's closing bell.
It should be a relatively quiet period ahead of the Fed's October meeting next week. The central bank entered a blackout period, meaning policymakers won't make comments on potential rate hikes or their feelings about them, until after next Wednesday.
With that in mind, New York Fed President William Dudley gave welcoming comments a regulatory conference on the bond market, followed by Fed Chief Janet Yellen who delivered welcoming remarks at the Labor Department's hall of honor induction ceremony.
Peter Kenny, creator of Kenny's Commentary, said in a note that with the slew of earnings there's no question volume should pick up during the session….the only question is in what direction?
"We may receive some insight into the Federal Reserve timeline for normalization today, but I wouldn't bank on it. I suspect the take aways from the talks given by Dudley and Yellen will be mixed to constructive on the economy, while still managing to keep all options on the table for normalization," he said.
In recent action, the yield on the benchmark 10-year U.S. Treasury bond was 0.041 percentage point higher to 2.069%.
The sole report on the economic data calendar was housing starts and building permits. Data from the Commerce Department groundbreaking for new home construction rose 6.5% in September to an annualized rate of 1.206 million units, above expectations for a rise to 1.150 million units. Permits to build new homes, however, declined 5% to an annualized rate of 1.103 million units, compared to expectations for a gain to 1.164 million units.
There was no shortage of corporate news to digest ahead of speeches, which come at 9:00 from New York Fed President William Dudley, and 11:00 a.m. from Yellen.
Yum Brands (NYSE:YUM) shares popped after the company said it will spin off its struggling China unit by the end of next year. The move comes just days after the parent company of fast-food favorites KFC, Pizza Hut, and Taco Bell appointed activist investor Keith Meister of Corvex Capital, who has called for the spinoff, to the company's board. Yum Brands has struggled in recent years with two food-safety scandals, the effects of an avian flu outbreak, and economic conditions in the region.
On the earnings front, several Dow components released their latest results ahead of the start of trade.
United Technologies (NYSE:UTX) revealed mixed headline results as its earnings per share topped the consensus estimate, though the conglomerate said its profit declined from a year ago thanks to the effects of a stronger U.S. dollar.
Weapons supplier Lockheed Martin (NYSE:LMT), by contrast, said it saw a 3.2% increase in quarterly sales, which were boosted by higher sales of its F-35 fighter jet.
Verizon (NYSE:VZ) beat Wall Street estimates on both lines in its 3Q, and said revenue rose about 5% for the reporting period thanks to a heavy promotions season which helped bring in postpaid subscribers as it faces tough competition from rivals Sprint (NYSE:S) and T-Mobile (NYSE:TMUS).
In commodities, global oil prices were flat. U.S. crude declined 0.74% to $45.55 a barrel, while Brent, the international benchmark, was 0.21% higher to $48.71 a barrel.
Metals were mixed in recent action. Gold rose 0.40% a troy ounce to $1,178 a troy ounce, while silver rose 0.48% to $15.91 an ounce, and copper slid 0.08% to $2.37 a pound.
Overseas, markets were mixed as traders there continue to digest China's latest growth figures, which came in better-than-expected on Monday, but showed the slowest growth since 2009.
"The glory days are over for the BRIC economies and their slowdown will be felt in the West as traders are reluctant to buy European stocks while the global economy is expanding at a slower rate," David Madden, IG market analyst, said in a note.
European equity markets were lower in recent action. The Euro Stoxx 50, which tracks large-cap companies in the eurozone, declined 0.36%, while the German Dax gained 0.01%, the French CAC 40 declined 0.50% and the UK's FTSE 100 ticked up 0.02%.
Asia markets capped their sessions mostly mixed. China's Shanghai Composite gained 1.14%, while Hong Kong's Hang Seng declined 0.32%, and Japan's Nikkei rose 0.42%.