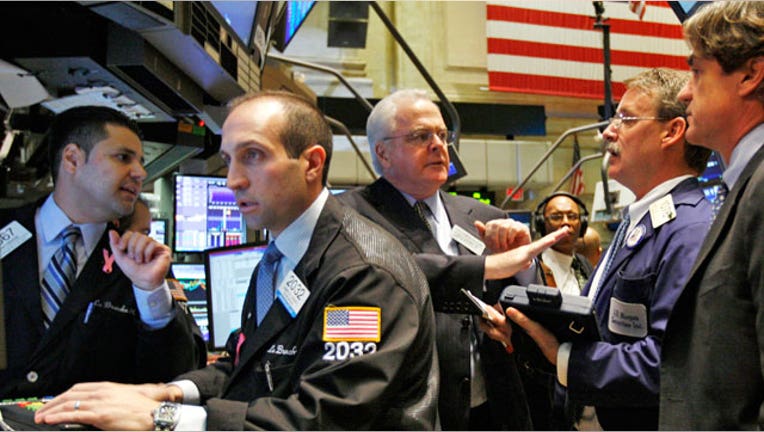 FOX Business: Capitalism Lives Here
The markets climbed on Friday as traders cheered a much stronger-than-expected report on U.S. consumer sentiment.
Today's Markets
As of 3:05 p.m. ET, the Dow Jones Industrial Average climbed 104 points, or 0.7%, to 15337, the S&P 500 advanced 14 points, or 0.9%, to 1665 and the Nasdaq Composite rose 28 points, or 0.8%, to 3493.
In a sign of Wall Street's upward momentum of late, the S&P 500 dipped 0.5% on Thursday in what was the second-biggest loss of the month. The broad-market index was up close to 16% for the year as of Thursday's close, and remains just points away from its all-time high.
After a round of broadly discouraging news on the U.S. economy Thursday, traders were greeted with upbeat data on the consumer sector.
The Reuters/University of Michigan gauge of consumer sentiment soared to 83.7 in early May from 76.4 in April, zooming by estimates of 78. It was the highest reading since July 2007.
In corporate news, J.C. Penney (NYSE:JCP) posted considerably weaker-than-expected first-quarter earnings on the top and bottom lines after the closing bell Thursday. Still, Deborah Weinswig, an analyst at Citigroup (NYSE:C), said she was "encouraged" by chief executive Mike Ullman's strategic plan. The bank upped its price target by $5 to $20.
Dell (NASDAQ:DELL) revealed quarterly profits that were far shy of expectations, but sales that widely beat estimates.
In commodities, oil and gasoline prices ticked up. The benchmark U.S. crude contract rose 29 cents, or 0.3%, to $95.45 a barrel. Wholesale New York Harbor gasoline jumped 0.77% to $2.905 a gallon. In metals, gold fell $8.40, or 0.61%, to $1,379 a troy ounce.
Foreign Markets
The Euro Stoxx 50 climbed 0.67% to 15138, the English FTSE 100 gained 0.31% to 6709 and the German DAX rose 0.08% to 8376.
In Asia, the Japanese Nikkei 225 rallied 0.67% to 15138 and the Chinese Hang Seng advanced 0.17% to 23083.