Stocks, interest rates and dollar climb on strong job report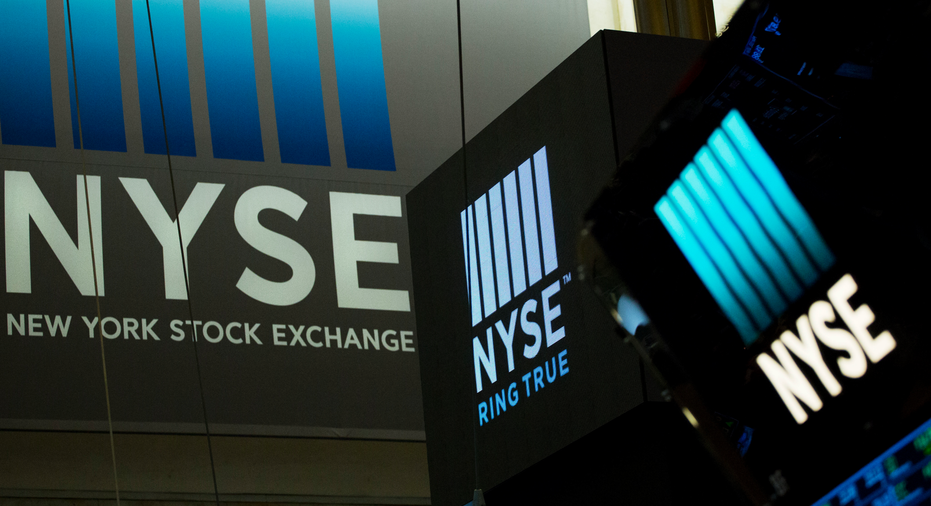 The S&P 500 was on pace to erase its losses from earlier in the week, and interest rates climbed after a report on Friday showed that the strengthening U.S. job market remains on course.
The dollar rose on expectations that the encouraging report gives the Federal Reserve further justification to pull rates steadily higher, even with jaws torqued around the world about a possible trade battle.
KEEPING SCORE: The S&P 500 index rose 28 points, or 1.1 percent, to 2,733, as of 3 p.m. Eastern time. It's on pace for a gain of 0.5 percent this week, even after it dropped more than 1 percent earlier in the week on worries about Europe's economy.
The Dow Jones industrial average jumped 227, or 0.9 percent, to 24,643, and the Nasdaq composite rose 106, or 1.4 percent, to 7,548.
JOB MARKET STILL ROLLING: Employers added 223,000 jobs last month, more than economists expected and a pickup from April's hiring rate of 159,000. Wages for workers also accelerated, with pay up 2.7 percent from a year ago. That's a bit faster than April's 2.6 percent wage growth.
Employers are continuing to hire even as governments around the world threaten to put up barriers to global trade, which would hurt revenues for big multi-national companies and tap the brakes on economic growth.
President Donald Trump raised eyebrows when he sent out a tweet ahead of the jobs report's release that suggested it may be a good one. Treasury yields and the dollar rose modestly following the tweet, although they had steeper gains after the official release. Because the jobs report typically moves markets, government officials are not supposed to comment on it beforehand.
STRONG ALL AROUND: Other reports showed strength across the U.S. economy, with both manufacturing growth and construction spending also coming in better than economists expected.
The reports helped turn investors' attention away from the worries about a possible trade war, as well as about European politics, that had dragged on stocks in recent weeks. Investors were also encouraged after Italian politicians appeared to avoid the worst-case scenario for markets.
"It's refreshing that some strong economic data today took some focus off the trade rhetoric," said Jon Adams, senior investment strategist at BMO Global Asset Management. "It's been a banner day for U.S. data overall. You look at the payrolls report, and it's hard to find too much negative in there."
The strong reports raise the likelihood that the Federal Reserve will increase short-term interest rates four times this year, rather than just three. Higher interest rates can hurt stock prices, but Adams said investors appear prepared for the possibility of four increases this year "because the Fed is hiking for the right reasons."
The big question will be how many times the Federal Reserve raises interest rates in 2019, with a big disconnect between what the Fed has indicated and what some investors expect.
YIELDS: The yield on the 10-year Treasury note climbed to 2.89 percent from 2.86 percent late Thursday. The two-year yield, whose movements are dictated more by expectations for Fed movement, rose to 2.47 percent from 2.44 percent.
The Fed's next meeting on interest-rate policy begins on June 12.
BANKING HIGHER: Bank stocks jumped on expectations that higher interest rates will bring bigger profits from making loans. Financial stocks in the S&P 500 jumped 1.2 percent for one of the biggest gains among the 11 sectors that make up the index.
PAYOUTS PANNED: On the flip side of bank stocks were companies that pay big dividends. When interest rates rise, bonds become more attractive to income investors and pull buyers away from dividend-paying stocks. Utility stocks in the S&P 500 fell 1.4 percent for the largest loss among the index's sectors.
MARKETS ABROAD: In Europe, France's CAC 40 rose 1.2 percent, and Germany's DAX climbed 0.9 percent. The FTSE 100 rose 0.3 percent.
Italy's anti-establishment 5-Star Movement and right-wing League succeeded Thursday in forming western Europe's first populist government. It will be headed by a political novice whose first try was rejected four days earlier as too risky for the Italian economy, but the outcome avoids an interim government and a swift return to the polls that investors had feared could end up being a referendum on Italy staying with the euro currency.
In Asia, Japan's Nikkei 225 slipped 0.1 percent, the Hang Seng in Hong Kong rose 0.1 percent and the Kospi in South Korea climbed 0.7 percent.
TRADE MOVES: The Trump administration delivered a gut punch to America's closest allies, imposing tariffs on steel and aluminum from Europe, Mexico and Canada in a move that drew immediate vows of retaliation. The parties will likely keep negotiating, and contentious talks between the U.S. and China are due to resume during the weekend. Experts say a trade war remains a remote possibility, but the disputes have been weighing on the markets for months.
COMMODITIES: Benchmark U.S. crude fell $1.23 to settle at $65.81 per barrel. Brent crude, the international standard, lost 77 cents to settle at $76.79. Natural gas rose a penny to $2.96 per 1,000 cubic feet, heating oil fell 3 cents to $2.18 per gallon and wholesale gasoline lost 2 cents to $2.14 per gallon.
Gold slipped $5.40 to settle at $1,299.30 per ounce, silver dipped 2 cents to $16.44 per ounce and copper rose 3 cents to $3.10 per pound.
CURRENCIES: The dollar Japanese rose to 109.51 Japanese yen from 108.64 yen late Thursday. The euro fell to $1.1661 from $1.1685, and the British pound rose to $1.3344 from $1.3289.
___
AP Business Writer Elaine Kurtenbach contributed.