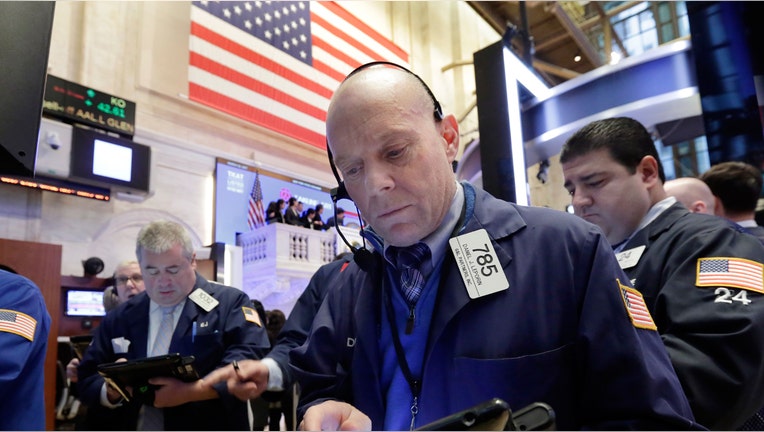 Stocks inched away from their all-time highs on Monday, kicking off a busy week in corporate earnings.
The Dow Jones Industrial Average fell 8.02 points, or 0.04%, to 21,629, breaking a streak of three straight record closes. The S&P 500 ticked less than a point lower to 2,459.
The Nasdaq Composite rose 1.97 points, or 0.03%, to 6,314 on a choppy day of trading in tech stocks. The tech-heavy Nasdaq traded above its current closing high of 6,321.76 earlier in the session.
BlackRock (NYSE:BLK), the world's largest investment management firm, dropped 3.4% after reporting a second-quarter profit that missed Wall Street's estimate. Netflix (NASDAQ:NFLX) is scheduled to report quarterly earnings after the closing bell.
Blue Apron (NYSE:APRN) was another big mover during the session. The meal kit provider tumbled 10.5% to its lowest levels since making its public debut in June, as investors reacted to news of a potential competing service from e-commerce giant Amazon.com (NASDAQ:AMZN).
FedEx (NYSE:FDX) was down 1.6% following its disclosure that a recent cyber-attack on its TNT Express subsidiary will have a material impact on the shipping company's full-year results.
Wall Street rallied to new records on Friday in the wake of disappointing economic data, which was viewed as a sign that the Federal Reserve could delay its plans for another interest rate hike later this year. The central bank is also preparing to cut its $4.5 trillion portfolio. But Fed Chairwoman Janet Yellen recently told lawmakers that the Fed would consider resuming its bond purchases if the economic outlook weakens.
On a quiet day for U.S. economic data on Monday, China took center stage. The Chinese economy grew faster than expected in the second quarter, as GDP jumped 6.9% compared to the same period last year.
The 10-year Treasury yield slipped to 2.306% from 2.319%.
Nymex West Texas Intermediate oil fell 52 cents, or 1.1%, to $46.02 a barrel. Brent crude, the international benchmark, was trading 0.9% lower at $48.47 a barrel.
Gold settled at its highest level in more than two weeks, climbing $6.20, or 0.5%, to $1,233.70 a troy ounce.