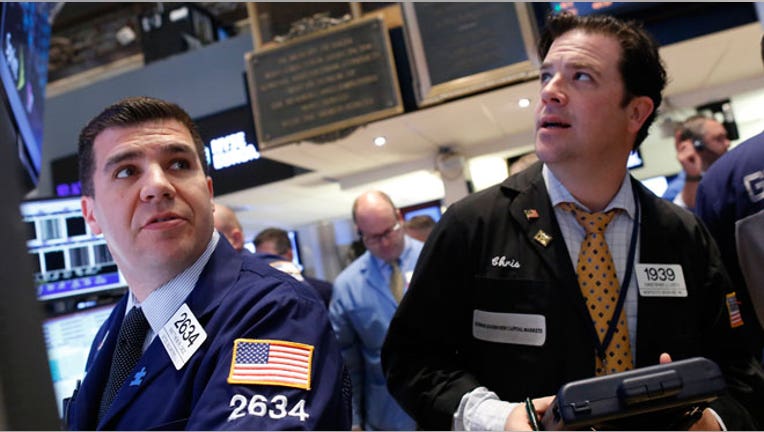 FOX Business: Capitalism Lives Here
U.S. equity markets stumbled to session lows, driven by energy stocks, after oil prices dropped by more than 1%.
Today's Markets
As of 3:15 p.m. ET, the Dow Jones Industrial Average fell 88.3 points, or 0.53%, to 16332, the S&P 500 declined 12.6 points, or 0.67%, to 1865 and the Nasdaq Composite dropped 37 points, or 0.85%, 4298.
The week started off on a quiet note, but trading picked up on Tuesday. The mid-day slump was led by energy stocks, like integrated energy giants ExxonMobil (NYSE:XOM) and Chevron (NYSE:CVX) and oil-field servicing companies Schlumberger (NYSE:SLB) and Halliburton (NYSE:HAL).
U.S. crude oil futures settled lower by $1.09, or 1.1%, to $100.03 a barrel. Wholesale New York Harbor gasoline rose 0.6% to $2.967 a gallon. Gold jumped $5.20, or 0.6%, to $1,347 a troy ounce.
There was little in the way of economic news out on the day. Analysts at Societe Generale defined Wall Street's mood well in a note to clients, writing, traders got "mixed messages in minor reports." They pointed to a reading on small business confidence that once again fell in February.
Meanwhile, Michael Block, chief strategist at Rhino Trading Partners, indicated there aren't too many fundamentals driving markets in recent days.
"Money is burning holes in pockets and that has more to do with this resilience than anything else," he wrote in a note to clients, suggesting investors likely didn't want to stay in cash, but didn't have a strong impetus to race into stocks.
In corporate news, J.C. Penney (NYSE:JCP) shares rallied after Citigroup raised the recovering retailer to "buy" from "hold," according to Reuters.