Stocks Hit Record Highs After Trump Says Tax Plan Coming Soon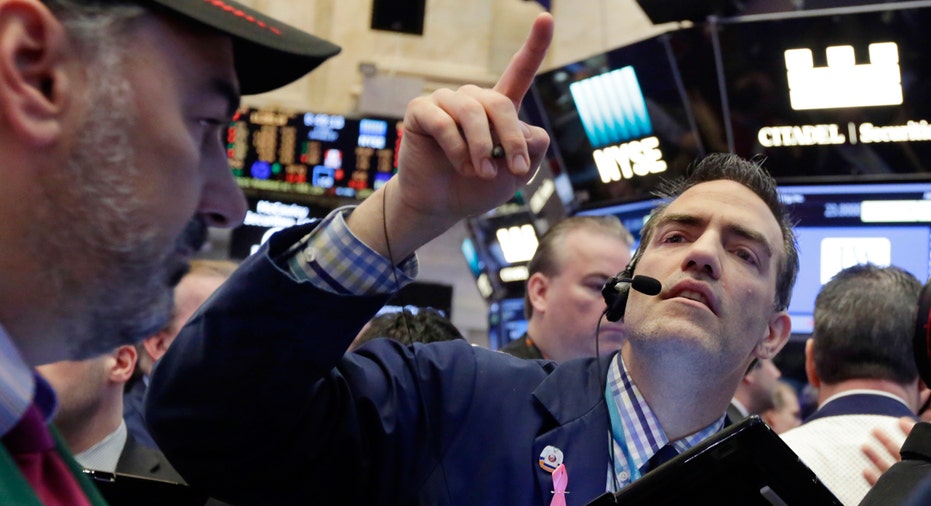 U.S. stocks climbed on Thursday – with all three major averages touching fresh records immediately after President Donald Trump said a "phenomenal" announcement on tax reform would come in a matter of weeks.
The Dow Jones Industrial average capped the session off session highs, but still at a record level. The blue-chip index ended up 117 points, or 0.59% to 20172. The broader S&P 500 gained 13 points, or 0.57% to 2307, while the tech-heavy Nasdaq Composite index added 32 points, or 0.58% to 5715.
Though they've remained near record levels in recent weeks, stocks have tempered their enthusiastic post-election run as the president has been slow to roll out details on some of the business-friendly campaign-trial promises. The stock market surged after Election Day on hopes of lighter Wall Street regulations, lower taxes and more fiscal spending measures. Instead, Trump has focused his first few weeks in office on the politics of a temporary travel ban for citizens of seven predominately-Muslim nations, construction of the Keystone XL and Dakota Access pipelines, and controversy over his cabinet appointments.
"The bounce in markets today reminds us that it is never wise to underestimate the strength of a bull market," said IG Chief Market Analysts Chris Beauchamp. "A fresh all-time high in the S&P 500 could be taken as proof that the rally is back on."
Nine of the S&P 500's sectors traded in positive territory as utilities and materials – largely seen as safer, defensive plays – declined.
The financial sector was the biggest gainer on the session, rising 1.3% after Trump said the move to lower the "overall tax burden on American businesses big league" is "coming along very well" and is "way ahead of schedule."
Tax relief would help put more cash in the American worker's pocketbook, a potentially bullish signal for consumer discretionary stocks like streaming-service Netflix (NASDAQ:NFLX), Costco (NYSE:COST), Marriott Hotels (NYSE:MAR), and Hasbro (NYSE:HAS) – all of which hit lifetime highs on Thursday.
The industrial sector, which would stand to benefit from Trump's proposed infrastructure overhaul, also got a boost on Thursday. The sector was the third-largest gainer on the session, helping send companies including Honeywell (NYSE:HON) to new record highs.
Meanwhile, gold prices snapped a five-session win streak as they saw the biggest one-day decline since February 1. The safe-haven metal ended the session down 0.2% at $1,235 a troy ounce.
Elsewhere, a bid higher in global oil prices helped send energy stocks higher Thursday. Oil prices extended a rally from the prior session after an unexpected drop in U.S. gasoline inventories signaled American demand was rising. Still government data out Wednesday also showed commercial crude inventories had risen, meaning oil markets would likely continue to be oversupplied in the near term.
West Texas Intermediate crude prices gained 1.28% on the session to $53 a barrel, while Brent, the international benchmark, rose 0.93% to $55.63 a barrel.