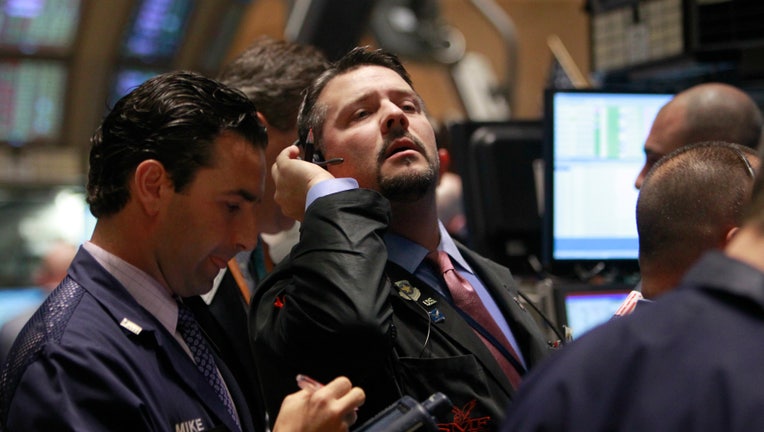 FOX Business: The Power to Prosper
Materials and technology shares posted solid gains on the day, helping Wall Street to see green for the first Monday in the last 10.
Today's Markets
The Dow Jones Industrial Average rose 21.3 points, or 0.16%, to 13118, the S&P 500 gained 3.2 points, or 0.23%, to 1394 and the Nasdaq Composite climbed 22 points, or 0.74%, to 2990.
The S&P 500 closed at its highest level since May 2. The broad-market index is now up 10.9% for the year. The best performers on the day by a wide margin were materials stocks, like Freeport McMoran Copper and Gold (NYSE:FCX). Technology posted solid gains as well, which gave the tech-heavy Nasdaq a boost.
The Dow soared 217 points on Friday as traders responded to better-than-expected data on the U.S. labor market. However, the blue-chip average only ended the week higher by 20.5 points, weighed down heavily by earlier losses.
After a week filled with several major central bank meetings and a deluge of economic data, this is one kicked off on a quieter tone with no major economic releases.
On the corporate front, Knight Capital (NYSE:KCG) said in a filing Monday that it has struck a deal in which a group of investors will inject $400 million in exchange for 2% convertible preferred stock in the struggling market maker. These investors will get a roughly 70% stake in the company, according to an analysis by Reuters. This rescue comes after Knight made erroneous trades last week that cost it $440 million.
Best Buy (NYSE:BBY) Founder Richard Schulze proposed to take the retailer private for between $24 and $26 a share. That represents a premium of between 36% and 47% premium to Friday's closing value.
In Europe, Spain's 10-year borrowing costs were at 6.78% on the secondary market, lower than the key 7% mark that has been watched. Equity markets in that country experienced a technical glitch that halted trading, according to a report by Reuters.
Commodities markets were little changed. The benchmark crude oil contract in New York climbed 80 cents, or 0.88%, to $92.20 a barrel. Wholesale New York Harbor gasoline slumped 0.3% to $2.922 a gallon.
In metals, gold climbed $6.90, or 0.43%, to $1,616 a troy ounce.
Foreign Markets
The Euro Stoxx 50 jumped 1.3% to 2399, the English FTSE 100 gained 0.37% to 5809 and the German DAX climbed 0.77% to 6919.
In Asia, the Japanese Nikkei 225 soared 2% to 8726 and the Chinese Hang Seng rallied 1.7% to 19999.