Stocks grind higher in December on false hopes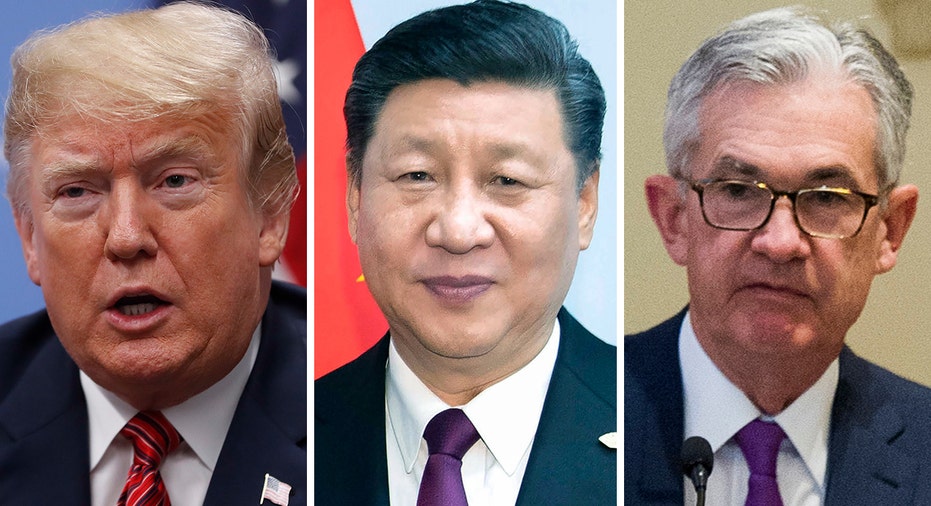 What a difference a week or weekend can make. Market indeed gaps up. Bear market turns into bull market in less than a week, first by a major change of tone by the Federal Reserve, and a not so major change, in my opinion, with China at the G20 over the weekend.
With Monday's euphoric rally, we reiterate markets are now ridiculously stretched, extended and overbought on another news gap.
Stocks rallied after President Trump and his top White House economic advisor Larry Kudlow touted a major breakthrough with China or a 'trade truce' while noting tariffs will be put on ice amid more promises that talks will continue. We ask what changed? China agreed to restart buying of some American goods? Trump agrees to not raise tariffs? What day is it?
The U.S.-China developments bumped, for now, Fed Head Jay Powell to below the fold. Powell, who last week, went from being Paul Volcker to being just another easy money, bubble inducing, central bank bubble maker. He appeased the whining Trump and all the whining Wall Streeter's who never see a bearish phase coming and whine all the way down when it does. Yes, with unemployment holding at at 3.7 percent, the lowest level since 1969 and U.S. GDP holding above 3% during the third quarter, another central bank joke could not even stand a measly dip to a range of 2-2.25%. Let's not forget, Europe and Japan still have negative rates and are printing money.
But for us, the low is confirmed. As soon as we saw Powell's words, we again knew the Fed was looking to stop even more serious equity losses roiling the fourth quarter. Remember, every time the market corrected under former Fed Chair Ben Bernanke, he eased and eased ever higher. So, just when you thought price discovery would finally be here, the juices get flowing again. Just remember, all these moves continue to enable massive and we mean massive debt, deficits and leverage to the tune of $250 trillion of global government debt. But don't worry because our mantra has always told you everything is fine as long as markets cooperate.
Normally, we could care less about the news but when the Fed is involved, it is more than material.
We stand fast with our ridiculously stretched, extended and overbought call. Sell time already? See what central banks will do for you. Until markets act otherwise, never fight an easier Fed.
We gather many or most believe a pullback has to happen. We are not so sure as we are early into December. We do suspect we are going to back and fill just because we are now in the midst of massive overhead resistance…but to be clear, the market has already blown through that resistance.
Gary Kaltbaum is a registered investment advisor with more than 30 years of experience in the markets. He is owner and president of Kaltbaum Capital Management, a financial investment advisory firm headquartered in Orlando, Florida. He is a Fox News Channel Business Contributor regularly appearing on Fox News Channel and the Fox Business Network. Gary is the author of the book "The Investors Edge" and is also the host of a nationally syndicated radio show with the same title "Investors Edge" which is broadcast on numerous stations across the U.S.