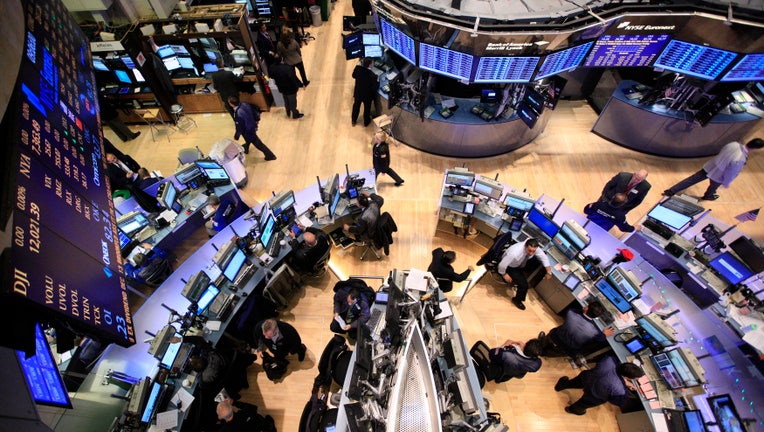 FOX Business: Capitalism Lives Here
The markets failed to budge much on Wednesday as traders parsed minutes from the Federal Reserve and mulled a batch of disappointing data.
Today's Markets
The Dow Jones Industrial Average fell 8.7 points, or 0.06%, to 15292, the S&P 500 rose 0.3 point, or 0.02%, to 1653 and the Nasdaq Composite advanced 16.5 points, or 0.47%, to 3521.
The broad S&P 500 narrowly added a fifth day to its winning streak Wednesday, while the Dow snapped its four-day streak.
The Federal Reserve's policy-setting committee discussed its plans for exiting the central bank's vast bond-buying program when it met in June, minutes from the meeting show. Most participants said they expected the Fed not to sell its holdings of mortgage-backed securities as part of the move back to traditional monetary policy. However, with the economy growing at a 'moderate' pace, the committee agreed to 'defer' further exit conversations until a later date.
Wall Street generally took the minutes in a cautiously upbeat light.
"The minutes of the June FOMC meeting took on a slightly more dovish tone than the statement and the subsequent press conference," Michael Gapen, an economist at Barclays wrote to clients.
Still, one participant judged the current outlook as warranting "a more deliberate statement from the Committee that asset purchases would be reduced in the very near future."
Fed Chairman Ben Bernanke is also scheduled to speak on the history of the world's mightiest central bank slightly after the market closes. It is unclear whether he will discuss current monetary policy in his speech.
Also on the economic front, China reported its exports fell 3.1% in June on a year-to-year basis, compared with expectations they would jump nearly 4%. Imports dipped a milder 0.7%, widely missing expectations of a gain of 6%.
"The data pose further downside risks to the growth outlook ahead of next week's [second quarter] GDP data release and reinforce their concerns about a slowdown in [second half]," Zhiwei Zhang, an economist covering China for Japan-based Nomura wrote in a note to clients.
The Commerce Department said wholesale inventories fell 0.5% in May for April, missing estimates of a gain of 0.3%. It was the biggest drop since September 2011. While the gauge is a lagging indicator, it figures into second-quarter gross domestic product readings.
Indeed, Barclays sliced its second-quarter gross domestic product forecast by 0.4 percentage point to 0.6% on the back of the report.
Oil prices continued climbing, rising above the $106 a barrel mark, on the back of a much steeper-than-expected weekly inventory draw. The benchmark U.S. contract rose $2.99, or 2.9%, to $106.52 a barrel. Wholesale New York Harbor gasoline climbed 1.9% to $2.983 a gallon. In metals, gold advanced $1.50, or 0.12%, to $1,247 a troy ounce.
In corporate news, a court ruled that Apple (NASDAQ:AAPL) broke antitrust rules when it allegedly colluded with major publishers on e-book pricing. The world's biggest technology company has vowed to appeal the ruling.
Tribune Company said it plans on splitting its publishing and broadcasting operations into two separate companies. Yum Brands (NYSE:YUM), the parent of KFC and Taco Bell, is slated to release its quarterly earnings after the closing bell.
Foreign Markets
The Euro Stoxx 50 dipped 0.69% to 2646, the English FTSE 100 fell 0.49% to 6481 and the German DAX dropped 0.46% to 8021.
In Asia, the Japanese Nikkei 225 slumped 0.39% to 14417 and the Chinese Hang Seng rallied 1.1% to 20905.