Stocks fall flat after Comey testimony yields no surprises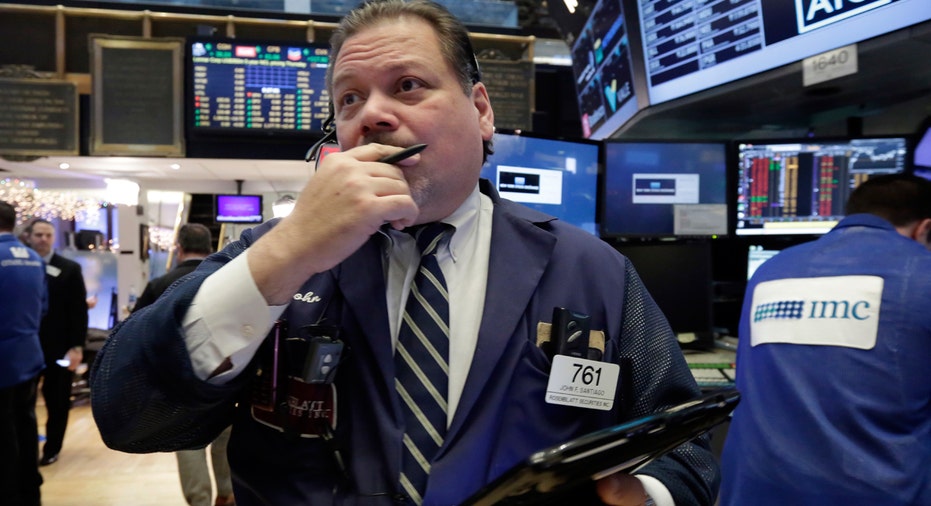 Wall Street capped a zigzag session slightly higher Thursday after former FBI Director James Comey testified before the Senate Intelligence Committee while investors awaited the results of a snap election in the U.K.
In his highly-anticipated appearance, Comey told Congress President Donald Trump repeatedly pressured him to put an end to an investigation into his ex-national security advisor, Michael Flynn, but said the president never explicitly asked him to stop the probe. The former FBI director, however, said the Trump administration chose to "defame" him and the bureau, saying "those were lies plain and simple."
The Dow Jones Industrial Average, after hitting a fresh record and rising more than 90 points on the session, pared its gains as it rose 8 points, or 0.04%, to 21182 while the S&P500 gained a fraction of a point, or 0.03% to 2433, while the tech-heavy Nasdaq Composite rose 24 points, or 0.39% to 6321, closing at a fresh high.
Four of 11 S&P industry groups traded in positive territory, including financials and technology. The consumer discretionary sector, meanwhile, slipped as much as half a percentage point as shares of department-store retailers perked up after members of the Nordstrom family said they had created a special committee to explore the possibility of taking the company private. Shares of the retailer rallied more than 14% in recent action, helping boost the share prices of other traditional bricks-and-mortar names including Macy's (NYSE:M), Dillards (NYSE:DDS), and Kohl's (NYSE:KSS).
Infrastructure names also rallied on the session ahead of the president's infrastructure summit with governors and mayors from around the country. AK Steel (NYSE:AKS), U.S. Steel (NYSE:X), and a host of other steel and construction-material names were solidly higher.
The CBOE's VIX index, Wall Street's so-called fear gauge, was below 10 during parts of the trading session, implying investors were not anticipating heightened market volatility over the next 30 days.
Meanwhile, Wall Street's eyes were also trained on elections in the U.K., where voters were expected to give Prime Minister Theresa May a bigger majority in Parliament. She called for the election to be held three years ahead of schedule, in hopes of strengthening her negotiating position with the European Union as divorce talks begin next week.  Last year, voters in the nation voted to sever ties with the bloc in a surprise Brexit decision after worries about immigration and national security became the subject of much scrutiny amid a widespread European migrant crisis.
Earlier in the day, the European Central Bank kept its benchmark interest rate unchanged and dropped language from its forward guidance that rates could move lower, if needed in the future. In a press conference following the decision, ECB President Mario Draghi said stronger economic momentum in the euro area is expected at a somewhat faster pace than expected and risks to growth are "broadly balanced."