Stocks End Near Four-Month Low As Election Concerns Deepen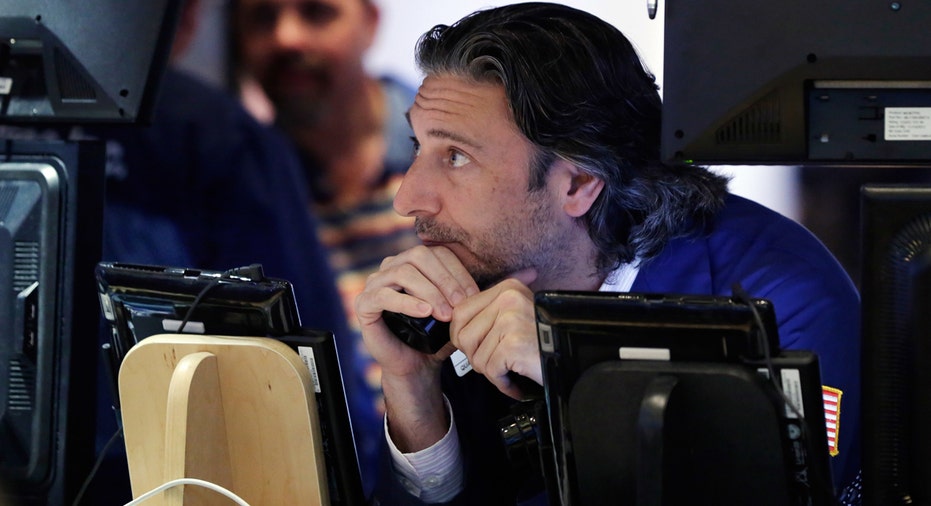 U.S. stocks fell, while Treasurys and gold rallied as investors broadly retreated from risk Tuesday afternoon.
Investors have been cautious ahead of a series of upcoming events this month, including the U.S. election, the rest of the third-quarter earnings season and meetings of the Federal Reserve and Bank of England later this week.
Stocks traded in a tight range early in the session but sold off in the afternoon, with the S&P 500 down 0.7%.
The CBOE Volatility Index, which measures investors' expectations for stock swings in the next 30 days, rose 9.2% to 18.63. The VIX was on track to close up for a sixth consecutive session.
Some traders said volumes have been low lately, and that Tuesday's volatility was to be expected ahead of next week's vote.
"As we move closer to the election, people start getting more and more jittery," said Mohit Bajaj, director of ETF trading solutions at WallachBeth Capital. The runup in bonds, as well as investors closing bullish positions, likely exacerbated the selloff in equities, Mr. Bajaj said.
Brent Schutte, chief investment strategist at Northwestern Mutual Wealth Management Company, pointed to a Washington Post-ABC tracking poll released earlier Tuesday that showed presidential candidates Donald Trump and Hillary Clinton nearly tied.
"With the election coming up in the next week, you've had a probability of a Trump victory increase and that is more uncertainty to the market," said Mr. Schutte.
Tuesday's declines extended a weak stretch for U.S. stocks. The Dow Jones Industrial Average declined 1.6% in the three months through Monday and hasn't hit a new high since mid-August.
On Tuesday, the index fell 105 points, or 0.6%, to 18037.
The Nasdaq Composite lost 0.7% -- a day after it closed at its lowest level since Sept. 14.
"When we have conversations with clients, there's definitely a bit of hesitation about engaging right now so close to the election," said David Lefkowitz, senior equity strategist at UBS Wealth Management.
Earlier, government bonds sold off, as data showed China's factory activity rising to its highest level in two years. Concerns about the Chinese economy had spooked markets at the start of the year, but investors said recent data has been more encouraging.
By afternoon, Treasuries reversed course as haven assets rallied. The yield on the 10-year Treasury note fell to 1.822% from 1.834% on Monday. Yields move inversely to prices.
Gold for November delivery climbed 1.2% to $1,286.40 an ounce in its largest one-day gain since Sept. 6.
The dollar rose nearly 2% against the Mexican peso, which has been sensitive to developments in the U.S. election. The currency had gained in recent weeks when polls showed Mrs. Clinton pulling ahead.
The WSJ Dollar Index, which measures the dollar against a basket of 16 currencies, fell 0.4%. The euro rose 0.7% against the dollar to $1.1054, and the dollar fell 0.8% against Japan's yen to Yen104.068.
In commodities, gasoline and diesel prices surged, then retreated slightly, after an explosion in Alabama cut off a major pipeline and raised concerns about fuel shortages. Gasoline futures rose 4.6% on the New York Mercantile Exchange. Diesel futures were up 0.9%.
Shares of L Brands fell 7.9% after the company said Monday that sales at its Victoria's Secret stores continued to slow down.
Coach rose 2.2% after the company reported that profit climbed in the latest quarter, while Archer Daniels Midland rose 7.3% after the commodities trader and processor's profit topped expectations.
The Stoxx Europe 600 declined 1.1%. Japan's Nikkei Stock Average inched up 0.1% after the Bank of Japan left its stimulus program unchanged as expected but reduced its inflation forecasts.