Stocks edge up after Trump announces new economic adviser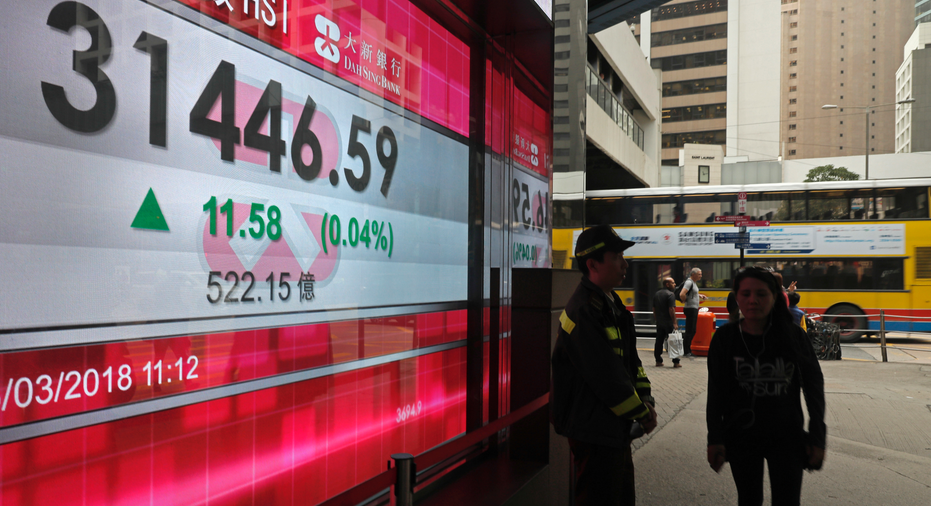 Stocks turned higher on Thursday as investors seemed encouraged by U.S. President Donald Trump's pick for his new economic adviser.
KEEPING SCORE: France's CAC 40 gained 0.2 percent to 5,242 and Germany's DAX climbed 0.2 percent to 12,265. Britain's FTSE 100 edged up less than 0.1 percent to 7,134. Wall Street was poised to open slightly higher. Dow futures were up 0.1 percent but the S&P 500 futures were flat.
TRADE FEARS: Trump named CNBC commentator Larry Kudlow as his top economic aide, replacing Gary Cohn, who quit in opposition to the president's plans for new trade tariffs. Kudlow said he is "in accord" with Trump's agenda, which includes reducing the trade imbalance with China — marking a reversal from his previous pro-free trade stance. He said his team at the White House would help implement policies set by the president, including stiff new tariffs on steel and aluminum. Separately, European Union head Donald Tusk urged Trump to cooperate with the continent instead of slapping tariffs on European goods.
QUOTEWORTHY: "Markets may actually find some comfort in the fact that Mr. Trump decided to give the job to Kudlow, rather than someone with more radical economic beliefs, such as Peter Navarro, who is even more skeptical about the current free trade paradigm," Rabobank analyst Bas van Geffen wrote in a commentary.
OFFICE MOVE: Shares in Anglo-Dutch consumer giant Unilever were down about 1.5 percent after it said it's basing its headquarters in the Netherlands, ending its longstanding structure of having dual head offices in London and Rotterdam. The company said its part of a restructuring aimed at making it a "more agile and more focused business."
ASIAN SCORECARD: Japan's benchmark Nikkei 225 edged 0.1 percent higher to 21,803.95, while South Korea's Kospi rose 0.3 percent to 2,492.38. Hong Kong's Hang Seng rose 0.3 percent to 31,541.10 while the Shanghai Composite was flat at 3,291.11. Australia's S&P/ASX 200 dipped 0.2 percent to 5,920.80. Shares fell in in Taiwan and were mixed in Southeast Asia.
ENERGY: Oil futures advanced. Benchmark U.S. crude added 37 cent to $61.33 a barrel in electronic trading on the New York Mercantile Exchange. The contract gained 25 cents on Wednesday. Brent crude, used to price international oils, rose 29 cents to $65.18 per barrel in London.
CURRENCIES: The dollar fell to 106.00 yen from 106.31 yen in late trading Wednesday. The euro weakened to $1.2348 from $1.2369.