Stocks Drop as Investors Unwind Postelection Trades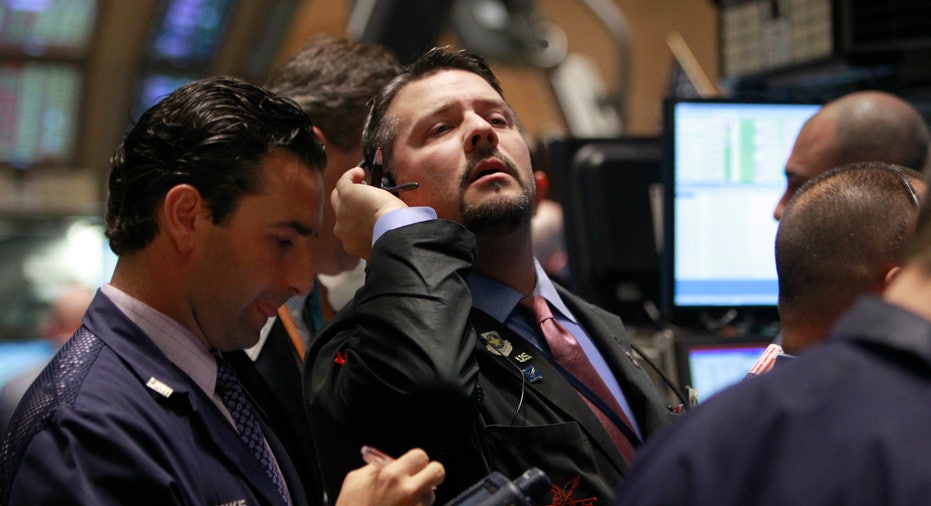 The Dow Jones Industrial Average fell Thursday as investors dialed back on some popular trades.
Investors dumped shares of financial companies and snapped up government bonds and gold, sending the blue-chip index down as many as 131 points before it pared losses. The dollar weakened and China's yuan surged.
It's a reversal of some recent trends, largely built on expectations of a higher growth, higher rate environment under President-elect Donald Trump. But in recent weeks, some analysts and investors have questioned whether those positions had gotten crowded.
"I wouldn't say the Trump trade has dissipated, but I think the pace at which we'll see this will slow until we start seeing some proof," said Art Hogan, chief market strategist at Wunderlich Securities.
The WSJ Dollar Index, which measures the currency against 16 others and had recently surged to a 14-year high, was down 0.9% Thursday.
Government bonds rallied, with the yield on the 10-year U.S. Treasury note falling to 2.370% from 2.452% Wednesday -- the biggest one-day decline since June 27. Yields fall as bond prices rise. Gold for January delivery rose 1.4% to $1,179.70 an ounce.
The S&P 500 financials sector -- among the best performers since Election Day -- fell 1%. Declines in Travelers, Goldman Sachs Group, J.P. Morgan Chase and American Express weighed on the Dow industrials.
The index declined 43 points, or 0.2%, at 19899 after two consecutive sessions of gains. The S&P 500 fell 0.1% and the Nasdaq Composite rose 0.2%.
"Most people are trying to extend this positive sentiment from last year, but we do have some caution in the coming months something could turn," said Jeroen Blokland, a senior portfolio manager at Robeco, who is taking a neutral stance on equities right now.
Risks that could derail the stock-market rally include a re-emergence of concerns over China's economy or disappointing corporate earnings, he said.
On Thursday, a crackdown by China's central bank on wagers against the yuan sent the currency surging. The yuan's gain came amid a rise in Asian currencies against the U.S. dollar, which had retreated after minutes from the Federal Reserve's December meeting showed Wednesday that officials were unsure about the potential impact of Mr. Trump's policies on the economy.
Investors were also awaiting an update on the health of the labor market, with the December jobs report due Friday. Data released Thursday showed private-sector hiring slowed in the month, according to payroll processor Automatic Data Processing and forecasting firm Moody's Analytics.
Shares of consumer-discretionary companies tumbled after retailers including Macy's and Kohl's warned of weak holiday results.
Macy's, which said Wednesday that its same-store sales fell in November and December, fell 14%. Kohl's, which lowered its profit targets, fell 19%, while other retailers including Nordstrom, L Brands and Signet Jewelers Limited fell more than 6% apiece.