Stocks dive after Barcelona terrorist attack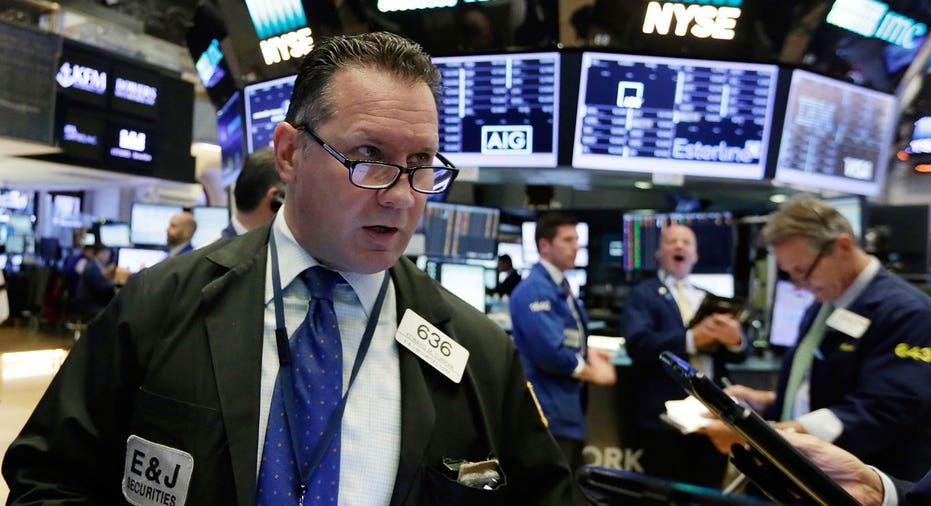 Stocks dropped and investors flocked to safe-haven assets on Thursday following a terrorist attack in Barcelona.
The Dow Jones Industrial Average retreated 274 points, or 1.2%, to 21,750. The S&P 500 fell 38.1 points, or 1.5%, to 2,430. The Nasdaq Composite dropped 123 points, or 1.9%, to 6,221.
Spanish authorities confirmed that at least 13 people died and 80 more were injured when a van plowed into a crowd near Las Ramblas, a tourist destination in Barcelona. Two arrests were made, and police were said to be searching for a second van possibly connected to the attackers.
U.S. stocks abruptly fell to session lows, and losses accelerated into the close. Meanwhile, bond and gold prices climbed. The yield on the 10-year Treasury bond fell to 2.190% from 2.224%. Yields move in the opposite direction of prices. Gold rallied $11.40, or 0.9%, to $1,294 a troy ounce.
The CBOE Volatility Index, known as the market's "fear gauge," surged 32%.
Oil prices also ticked higher. Nymex West Texas Intermediate oil settled 31 cents higher, or 0.6%, at $47.09 a barrel. Brent crude, the international benchmark, rose 1.3% to $50.92.
Markets were already under pressure amid rumors that White House Economic Adviser Gary Cohn, a former Goldman Sachs (NYSE:GS) executive, might step down. A White House official squashed those rumors, saying Cohn "intends to remain in his position" and "nothing's changed." The initial reports came a day after President Donald Trump disbanded two CEO advisory councils. Controversy following violent protests in Charlottesville, Virginia, have raised concerns on Wall Street that tax reform could be delayed.
The Dow also took a hit from Walmart (NYSE:WMT), which traded 1.6% lower. The world's largest retailer booked stronger earnings than expected and higher same-store sales, though its third-quarter outlook disappointed.
Alibaba (NYSE:BABA), China's top e-commerce company, jumped 2.8% after beating estimates for second-quarter earnings.