Stocks Billionaire Bill Ackman Is Selling Now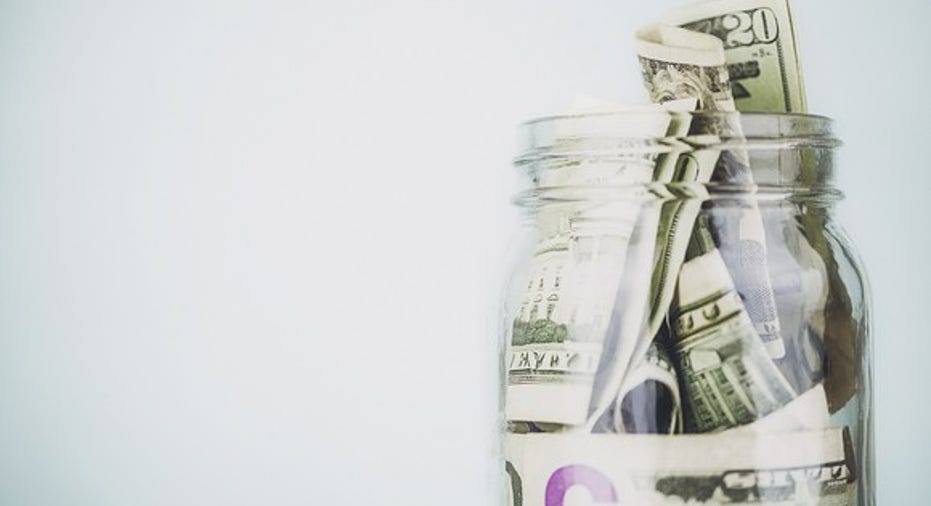 Pershing Square Capital Management's recently filed 13F shows that Bill Ackman's hedge fund has been doing some selling.
The hedge fund manager slashed its holdings of Valeant (NYSE: VRX), Mondelez (NASDAQ: MDLZ), and Air Products & Chemicals (NYSE: APD)in the most recent quarter.
Record losses for hedge funds
Valeant has been labeled as the largest-ever money loser for the hedge fund industry, as the company's shares bombed from a peak of more than $257 in 2015 to a recent price of $14 per share.
Because Valeant is based in Canada, it wasexcluded from many of the largest U.S.-based index funds and ETFs, and thus its owners were primarily comprised of actively managed hedge funds and mutual funds. At one time, Ackman-managed funds were the company's single-largest shareholder, accounting for as much as 20% of Pershing Square's portfolios.
After falling in value, Pershing Square cut and ran from its Valeant investment. In a statement surrounding the sale, Ackman wrote that "at its current market value, the Valeant position represented 1.5% to 3% of the various Pershing Square funds; however, the investment required a disproportionately large amount of time and resources."
Pershing Square liquidated its positions in the company, and Ackman, who had a board seat at the company, chose not to stand for reelection. A report by Reuterssuggested that Pershing's funds lost at least $3 billion on its Valeant investments.
Bill Ackman is selling, not buying, stocks in his funds' portfolios. Image source: Getty Images.
Snacking on profits
Pershing Square sold 3 million shares of Mondelez International in the first quarter, reducing its stake by 13%.
This was the second time in a year that Ackman has cashed in on Mondelez. The stake was roughly halved in the first quarter of 2016, when Ackman reportedly sold Mondelez to paper over losses in Valeant. (The nitty-gritty details: Pershing Square's funds owned Valeant call options, and were short Valeant put options, which exposed its funds to outsize losses as Valeant shares cratered in value.)
Ackman wrote favorably of the Oreo maker in his most recent letter to investors in Pershing Square's closed-end fund:
Pershing Square held about 20 million shares at the end of the first quarter, according to the 13F filing. Notably, the food company's recent profit growth has come from higher prices and cost cuts rather than increased volume.
Gassed out
Pershing Square reduced its stake in Air Products & Chemicals, a company that first appeared in its regulatory filings in the third quarter of 2013, locking in a gain for its investors.
The stock's price doesn't fully reflect Pershing Square's gains on the stock over the period, as Air Products & Chemicals spun offVersum Materials(NYSE: VSM) in the third quarter of 2015. Versum never appeared in a Pershing Square 13F, so one can conclude it was sold within the same quarter in which the shares were distributed to APD shareholders.
Ackman wrote in a letter to Pershing's investors that improvements in Air Products & Chemicals will largely rest in its ability to deploy capital or return excess cash to shareholders:
Air Products' own guidance for the 2017 fiscal year calls for earnings of $6.00 to $6.25 per share, a 6% to 11% improvement over 2016.
Ackman wrote that "[w]hile management has been cautious on the economy, APD's business has historically closely tracked industrial production. U.S. industrial production has been negative in recent years, but has now turned positive since the election for the first time in the last 18 months." Alas, Pershing Square's regulatory filings show that it has sold shares in each of the last three quarters.
Is Ackman losing his edge?
In a sign that the Pershing Square brand has lost some of its cachet after massive losses in Valeant, shares of its publicly traded closed-end fund recently traded for a 15% discount to their net asset value. On numerous occasions in 2015, shares briefly traded at a premium to net asset value.
Image by author. Data source: Pershing Square Holdings.
A discount to net asset value suggests that investors believePershing Square Holdings won't generate returns high enough to top the fund's lofty management fee. The closed-end fund carries stated fees of 1.5% plus 16% of returns, high by closed-end fund standards but fairly typical in the world of hedge funds.
Through May 9, 2017, the fund returned just 1.2% year to date, net of fees, from a portfolio of U.S. stocks, lagging the S&P 500, which returned about 7% over the same period.
But even after attention-grabbing losses in Valeant, Pershing Square's most loyal investors have earned market-beating returns.Pershing Square's oldest fund has earned 503% over a 13-year period ended Dec. 31, 2016, easily beating the 163% return of the S&P 500 over the same period.
With that kind of record, Pershing's 13F is still one worth paying attention to.
10 stocks we like better than Mondelez InternationalWhen investing geniuses David and Tom Gardner have a stock tip, it can pay to listen. After all, the newsletter they have run for over a decade, Motley Fool Stock Advisor, has tripled the market.*
David and Tom just revealed what they believe are the 10 best stocks for investors to buy right now... and Mondelez International wasn't one of them! That's right -- they think these 10 stocks are even better buys.
Click here to learn about these picks!
*Stock Advisor returns as of May 1, 2017
Jordan Wathen has no position in any stocks mentioned. The Motley Fool owns shares of and recommends Valeant Pharmaceuticals. The Motley Fool has a disclosure policy.