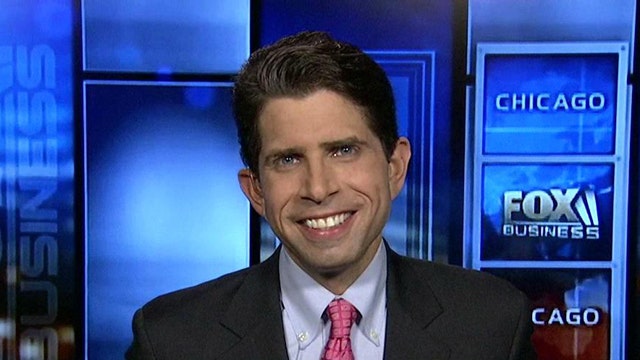 Individual investors could be making a terrible mistake: They could be missing out on the current bull market.
Capitalist Pig hedge fund managing member Jonathan Hoenig, who's bullish on stocks and bearish on bonds, says he's concerned that investors are shying away from equities.
"The U.S. stock market is not getting a lot of respect -- or investor dollars," he says. "There's a very smart saying: 'Don't fight the tape!'"
In other words, don't bet against the current trend in the market.
To Hoenig, investors shying away from stocks is bad news. "I think that the biggest risk right now is in U.S. bonds, not U.S. stocks, which are under-owned by comparison. [But] I would caution investors about making the market an 'all-or-none' affair."
"Over the past 7 years, the public has put $1.7 trillion into bonds and taken 1/3 of that amount out of stocks. Only in this last month has that started to show signs of reversing."
That reversal can be seen in recent data from the Investment Company Institute, as U.S. bond funds gained $9.77 billion in new cash last week, the most since March of last year. However, investors in U.S.-based mutual funds poured $14.82 billion into stock funds in the week ended January 9th -- a new record, ICI reports.
So what stocks should small investors focus on? When asked if it's time to buy Boeing (NYSE:BA) or Apple (NASDAQ:AAPL) – since they've recently taken big hits – Hoenig says he's not a fan of either.
"Markets tend to move in trends which persist over time, meaning that weak stocks tend to stay weaker than other options," he said.
Instead, Hoenig prefers large-caps names such as 3M (NYSE:MMM) or JPMorgan (NYSE:JPM) -- not despite the fact they've been strong, but because of it.
"Stocks are like sushi— you generally don't want a bargain. You never know if a 'dip' is the start of something much more severe and longer lasting."