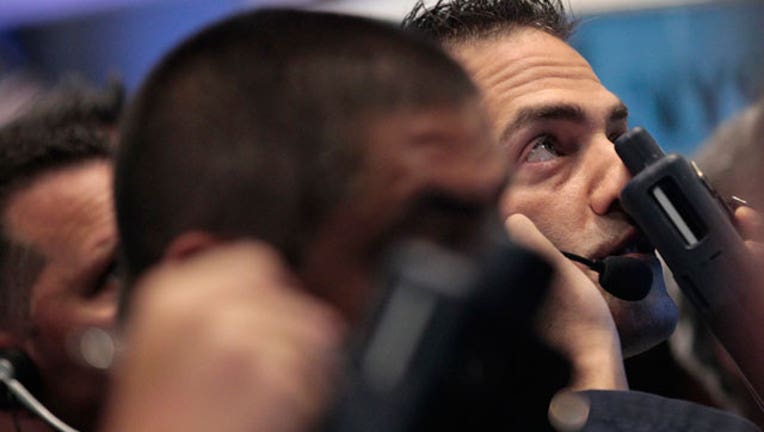 FOX Business: Capitalism Lives Here
Wall Street tilted to the upside on Monday as traders braced for the U.S. elections. A strong performance among technology stocks helped the Nasdaq outperform.
Today's Markets
The Dow Jones Industrial Average rose 19.3 points, or 0.15%, to 13112.4, the S&P 500 gained 3.1 points, or 0.22%, to 1417.3 and the Nasdaq Composite climbed 17.5 points, or 0.59%, to 2999.7.
The market impact of the elections has been ratcheted up significantly this term amid the stark contrasts between both presidential candidates' economic plans. Several investment banks literally have different economic models based on whether President Barack Obama or Mitt Romney win. The race, according to several recent surveys, is essentially a dead heat.
"This week, all eyes in the U.S. (and globally) will be on the general elections," Anshul Pradhan of Barclays wrote in a note to clients.
On top of that, the U.S. is hurtling toward the fiscal cliff, a set of automatic spending cuts that economists say could ravage American economic output. That means Congressional races will take on even more importance for Wall Street than usual.
On the corporate front, Apple (NASDAQ:AAPL) revealed that it sold 3 million iPads in the three days since the iPad Mini and fourth-generation iPad went on sale. It was a launch-weekend record for the world's biggest publicly-traded company. Shares advanced more than 1%.
Netflix (NASDAQ:NFLX) adopted a shareholders' rights plan, sometimes called a "poison pill," after billionaire investor Carl Icahn disclosed a 10% stake in the company. Morgan Stanley (NYSE:MS) said its co-head of Colm Kelleher will take over as president on the retirement of Paul Taubman.
Greece also found its way back on market participant's radar. The country's coalition government is set to present parliament with a new austerity package and 2013 budget. Rescue aid from the International Monetary Fund and European Union hinges on the passage of these highly-unpopular programs. Without the aid, investors will once again be have to deal with the prospect of Greece defaulting on its debt and potentially being jettisoned from the EU.
The economic calendar is fairly light on the day. The Institute for Supply Management's gauge of service-sector activity fell to 54.2 in October from 55.1 in September, suggesting the sector is expanding at a slower pace. Economists were expecting a reading of 54.7.
Other significant reports on tap this week include a look at U.S. trade and consumer sentiment.
Oil prices ticked higher. The benchmark contract traded in New York advanced 15 cents, or 0.18%, to $85.01 a barrel. Wholesale New York Harbor gasoline rose 0.47% to $2.585 a gallon.
In metals, gold climbed $6, or 0.36%, to $1,681 a troy ounce.
Foreign Markets
The Euro Stoxx 50 sold off by 1% to 2521, the English FTSE 100 dipped 0.64% to 5831 and the German DAX slumped 0.62% to 7318.
In Asia, the Japanese Nikkei 225 slid 0.48% to 9007 and the Chinese Hang Seng slipped 0.47% to 22006.