Stockholders agreement involving Steve Wynn, ex-wife invalid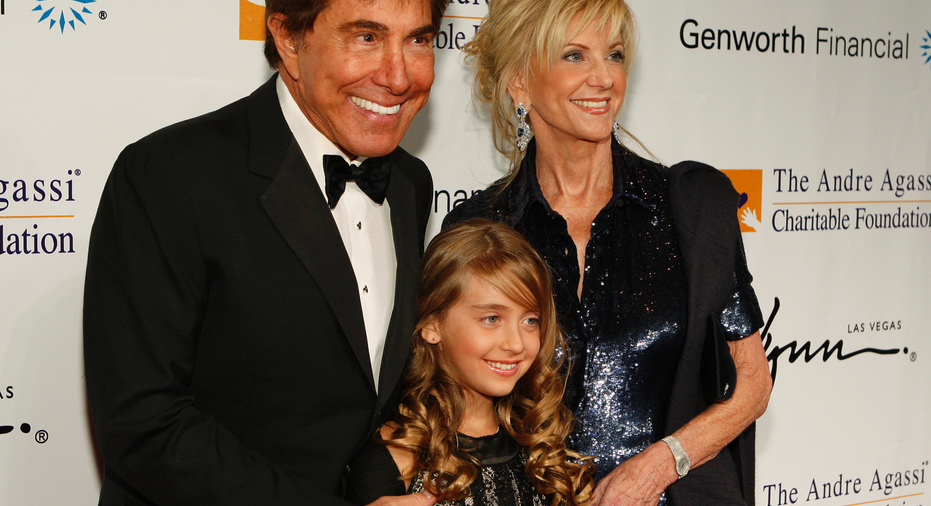 An agreement involving embattled casino mogul Steve Wynn and his ex-wife that has kept her from controlling her stock in Las Vegas-based Wynn Resorts has been deemed invalid, opening the possibility for each to sell their shares.
A state judge in Las Vegas on Wednesday signed off on a stipulation and order stating that the 2010 stockholders agreement is no longer enforceable. It is the latest in a series of recent moves in a civil case that has been in litigation for years.
Elaine Wynn was granted almost half of Steve Wynn's ownership in the company as part of their divorce in 2010. The stockholders agreement stipulated they would vote jointly on company matters, including stock sale, but she filed court documents in 2016 to get control of her shares after she was voted off the Wynn Resorts' board of directors.
Elaine Wynn in court records in 2016 said she agreed in 2010 to let Steve Wynn control her stock "to help her partner of 41 years and the father of her children" protect Wynn Resorts and their mutual interests from one-time business partner Kazuo Okada and Aruze USA Inc., a subsidiary of Tokyo-based Universal Entertainment Corp. She argued that the document was no longer needed because the company in 2012 had redeemed the shares of Aruze, another party to the shareholders agreement.
A $2.4 billion settlement announced last week between Wynn Resorts and Universal over the forced redemption of shares in 2012 paved the way for the stockholders agreement to be deemed invalid Wednesday. Aruze as part of the settlement agreed to not consider itself a party to the agreement, leaving only Elaine Wynn and Steve Wynn locked in the fight.
Steve Wynn's shareholdings are about 12 percent, while Elaine Wynn's are about 9 percent. He resigned as chairman and CEO of Wynn Resorts last month amid sexual misconduct allegations, which he has vehemently denied and attributed to his ex-wife. Elaine Wynn has denied involvement.
Based on his termination agreement, Steve Wynn faces restrictions in selling his stock should he want to list them publicly. Analysts at Jefferies after the settlement was announced said they believe Wynn Resorts could have the resources to repurchase the shares from Elaine Wynn and Steve Wynn rather than letting them sell on the open market.
"The key becomes what the company's longer term prospects are," the analysts said in a note to investors. "Our view is that it will not likely be able to grow in the same manner as it has in the past and may not capture the same valuation it has historically."
They also noted the company's chances of becoming a target of acquisition are likely increased without controlling shareholders.