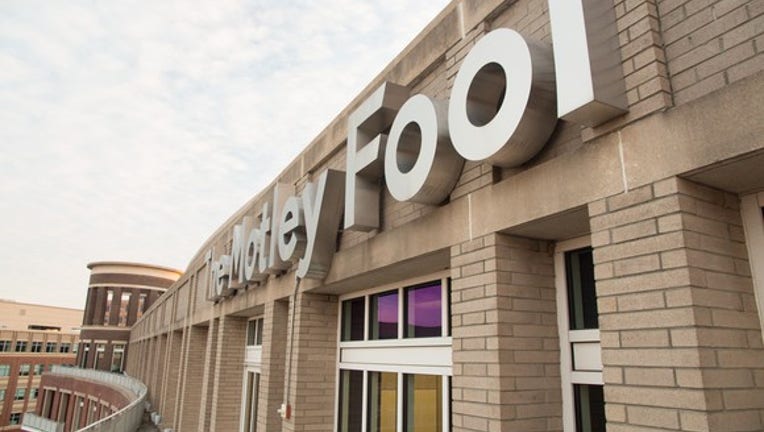 One of the primary goals of any investor who buys stocks should be to beat the broader market's performance. But that's easier said than done, considering the S&P 500's historical annual return of nearly 10%.
Yet for well over a decade, both theMotley Fool Stock AdvisorandMotley Fool Inside Valuenewsletters have consistently beaten the market. In fact, sinceStock Advisor's inception in 2002, its average pick has more than tripledthe 68% return achieved by the S&P 500. AndInside Valuemembers have enjoyed total returns of over 47% since the newsletter's beginning in 2004,crushing the market by more than 16 percentage points in the process (results as of 2/23/2017).
ButStock AdvisorandInside Valuehave accomplished this feat using two distinct investing methodologies. So what makes them different, and which stock newsletter is the best fit for you?
IMAGE SOURCE: The Motley Fool
What setsStock Advisorapart
At the helm ofStock Advisorare Motley Fool co-founders Tom and David Gardner, and each has a talented team of analysts who help them pick stocks for the service. Every month, Team David and Team Tom each recommend a new stock -- or re-recommend one of their previous picks -- that they believeStock Advisorsubscribers would be wise to consider buying. At the same time, they offer updates as needed on previous picks that they believe should be sold, and they put on "hold" any businesses suffering from what could be temporary concerns.
In addition, once per month, Team Tom and Team David each provide a list of their own "Best Buys Now," consisting of five companies from their pool of existingStock Advisorpicks that represent timely buying opportunities for new investing dollars. Stock Advisoralso maintains a list of "Starter Stocks," or essential companies that they believe can form the foundation of any portfolio.
There are several overarching principles that guide theStock Advisorapproach:
Buy businesses, not tickers. Recognize that underlying the ticker symbols are actual businesses generating revenue and profit from real products.
Be a lifetime investor. Take a long-term view of investing, which means keeping tabs on the news, earnings reports, and industries surrounding the stocks they recommend.
Diversify. Building a diversified portfolio not only helps protect against volatility but also helpsStock Advisormembers sleep better at night.
Fish where others aren't. Don't follow the crowds, which means thinking for yourself and doing your own research.
Check emotions at the door. Be prepared to calmly weather, understand, and potentially take advantage of big swings in the share price of your stocks.
Keep score.Stock Advisormembers have access to the performance ofallprevious picks at any time, dating back to David's and Tom's earliest recommendations in 2002.
Be Foolish (with a capital "F") and have fun. Investing isn't as hard as it sounds.Stock Advisorbelieves individual investors can do better than their brokers and enjoy themselves along the way.
Team Tom and Team David also employ their own separate methods to fine-tune this approach.
Team David, for example, looks for companies that are not only poised to benefit from "undeniable, long-term trends" but also have a certain level of "unquantifiable greatness" -- that is, some sort of secret sauce that gives them an edge and often consequentially wins the love of consumers. David also wants to be able to get in early on these great businesses and has no problem adding to his positions as they keep winning over the long term.
Team Tom looks first for great companies operating in beaten-down (but still relevant) industries. He also seeks those with strong financials and a proven business model, as well as shareholder-friendly management team. Signs of the latter often include high levels of insider ownership and reasonable compensation structures.
HowInside Valuefinds the "cheapest" stocks on the market
Meanwhile, longtime Motley Fool analyst Rich Greifner serves as lead advisor forInside Valueand is supported by a team including advisor Philip Durell and analysts Rana Pritanjali and John Rotonti. Rich, for his part, has worn many important hats at the Fool, lending his investing talents to other services, including Stock Advisor, Rule Breakers, Hidden Gems, Rule Your Retirement, Champion Funds, Million Dollar Portfolio, Deep Value, and Motley Fool One.
Just as it sounds, Inside Value focuses specifically on the tenets of value investing -- that is, the process of identifying and buying stocks for less than their intrinsic value, as calculated by the team. More specifically, Inside Valueprimarily aims to find high-quality companies whose shares sell at a discount relative to their true value.
So what do these businesses look like to the Inside Value team? More often than not, they bear the following four characteristics:
Sustainable competitive advantages such as strong brands, cost advantages, and network effects.
A sound financial profile, including diversified revenue streams, a strong balance sheet, and consistent free cash flow generation.
A strong, shareholder-friendly management team.
Stocks with an attractive margin of safety relative to the team's fair value estimate for the underlying business.
Interestingly enough -- and perhaps speaking to its effectiveness -- that list is strikingly similar to the aforementioned investing methodology employed by Team Tom at Stock Advisor. Also similar to Stock Advisor, Inside Value offers its own regularly updated list of "Best Buys Now," two new buy recommendations on a monthly basis, and any sell recommendations and other real-time coverage to keep investors informed with what's happening within its universe of stock picks.
You can start crushing the market today!
Whether you favorMotley Fool Stock Advisor's two-team approach or shareMotley Fool Inside Value's penchant for buying something for less than it's worth, both services offer a compelling way for any investor to not only consistently beat the market over the long term but also to continuously grow your understanding of the investing world.
Best of all, you can sign up for either -- or both -- at a special introductory rate right now. Rather than paying the usual price, take advantage of this offer andclick hereto pay as little as $53 per year forMotley Fool Stock Advisor. Or you canclick hereto pay as little as $53 per year forMotley Fool Inside Value. Either way, it could mark the beginning of your journey to life-changing wealth.
The Motley Fool has a disclosure policy.