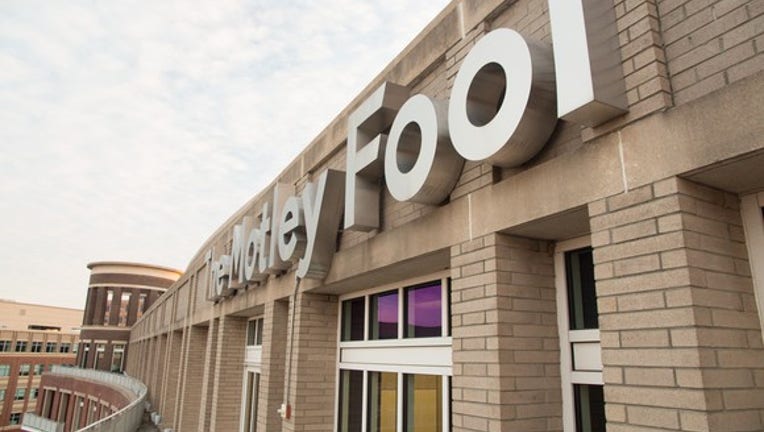 The primary goals of anyone who invests in stocks should be the same: To predictably generate wealth and beat the market in the process. To be fair, the latter is easier said than done considering the S&P 500's historical annual returns of roughly 10%.
Yet theMotley Fool Income Investornewsletter hasconsistently done just that, with its average pick since 2003 up 45.6% and beating the market by 5% as of this writing (returns as of 4/19/2017).
At the same time, life isn't all about picking great stocks -- as fun as that might be. That's why theMotley Fool Rule Your Retirementnewsletterhas served as a guiding light for investors both young and old as they work to accumulate and manage their finances through a crucial time in their lives.
But what, specifically, sets these two newsletters apart from each other. And how can you benefit from them?
IMAGE SOURCE: THE MOTLEY FOOL
How Income Investor aims to find the best dividend payers on the market
Income Investoris led by advisor and Chartered Financial Analyst (CFA), Michael Olsen. Olsen, for his part, has worked on several other market-beating Motley Fool services, includingMillion Dollar Portfolio,Inside Value, andSpecial Ops,andis supported by two top-notch analysts in Paul Chi and Rana Pritanjali. Together, their primary goal throughIncome Investoris to find high-quality companies that can grow their dividends over time.
To be fair, there's no definitive guide for what makes an idealIncome Investorstock. But above all else, the team prioritizes the concepts of wealth preservation, capital appreciation, and -- as the their name suggests -- income generation.
"When viewed through that filter," Michael writes, "dividend investments are well-suited: they've consistently registered the best risk-adjusted returns across long periods of time."
Income Investorfurther hones its approach to dividend investing as follows:
Income Investorpicks must pay a regular dividend. The team targets a 3% yield on average across all recommendations.
Generic businesses won't do.Income Investor looks for differentiated companies with wide, competitive moats. So it tends to follow that they offer "must-have" services and products.
Seek "stealth value."Income Investordoesn't just look for "value" or "growth" stocks, but wants to find "good companies whose potential isn't quite appreciated, or is the subject of temporary disdain." To that end, they try to find moats that are less obvious and continuing to grow, which often means looking closely at underappreciated small-cap and mid-cap stocks.
Partner well. This means finding companies whose management teams have a track record of capable capital allocation.
Consider less conventional dividends. Often this requires looking at "dividend compounders," or companies that might currently pay a small dividend in an early stage industry, but have ample room to grow their payouts over time.
Strive to "remain anchored" by being brutally honest with themselves and avoiding attempts at being smarter than they are. As Michael writes, "We're firmly committed to remaining within our circle of competence."
When the rubber hits the road,Income Investoris able to use this methodology to provide members with one investment idea each month, ongoing coverage of its picks in real time, weekly updates with a recap of the previous week's news, and a thriving message-board community where you can interact with other members and the analyst team.Income Investoralso maintains lists of Buy-Rated stocks from within its recommendation universe, as well as its "Best Buys Now" to highlight what they believe are the absolute best places for investors to put new money to work.
Finally,Income Investorencourages members to own stocks with a long-term mentality and avoid frequent trading. Especially in the case of dividend payers, this is the most effective way to let the magic of compounding returns to do its work.
MOTLEY FOOL RULE YOUR RETIREMENT ADVISOR ROBERT BROKAMP, IMAGE SOURCE: THE MOTLEY FOOL
Rule Your Retirementis a canary in your gold(en years) mine
By comparison,Rule Your Retirementisn't explicitly a stock-picking service. That's not to say buying and holding great investments isn't part of ensuring a comfortable retirement. But through the leadership of Advisor and Certified Financial Planner (CFP) Robert Brokamp,Rule Your Retirement's focus is to both educate and provide actionable recommendations on topics like building a balanced portfolio, calculating savings rates, planning for insurance, handling your taxes, and managing your estate.
Robert Brokamp has been a full-time Fool since 1999, and has contributed to publications includingBetter InvestingandNewsweek. He also wroteThe Motley Fool's Guide to Paying for School, co-authoredThe Motley Fool Personal Finance Workbook, and contributed to bothThe Motley Fool's Money After 40andThe Motley Fool's Guide to Couples and Cash.
But all the information included withRule Your Retirementcould easily be overwhelming. SoRule Your Retirementmembers receive an easy-to-read email digest with each week's content every Thursday, as well as a monthly digest on the first Thursday of each month. To help you navigate all that useful content later, theRule Your Retirementsite is neatly organized by topics including:
Portfolio
Funds
Saving
Everyday Finances
Accounts
Estate Planning
How to Retire
Property and Mortgages
Insurance
Paying for College
Health and Wellness
In addition,Rule Your Retirementgives you access to a thriving community where you can interact with other members in any of 16 discussion boards devoted to every aspect of retirement planning. In short, if you have questions about any retirement-related issue, there's no better place to be.
Start your life-changing journey today
Whether you share Motley Fool Income Investors'thirst for dividends, or want the best possible financial planning and investment guidance fromMotley Fool Rule Your Retirement,both services offer compelling ways for anyone to vastly improve their financial well-being.
Best of all, you can sign up for either newsletter -- or both -- at a special introductory rate right now. Rather than paying the usual price, take advantage of this offer andclick hereto pay as little as $53 per year forMotley Fool Income Investor.Or you canclick hereto pay as little as $75 per year forMotley Fool Rule Your Retirement. Either way, it could mark the beginning of your journey to life-changing wealth.
The Motley Fool has a disclosure policy.