Stock Newsletters: Motley Fool Hidden Gems vs. Income Investor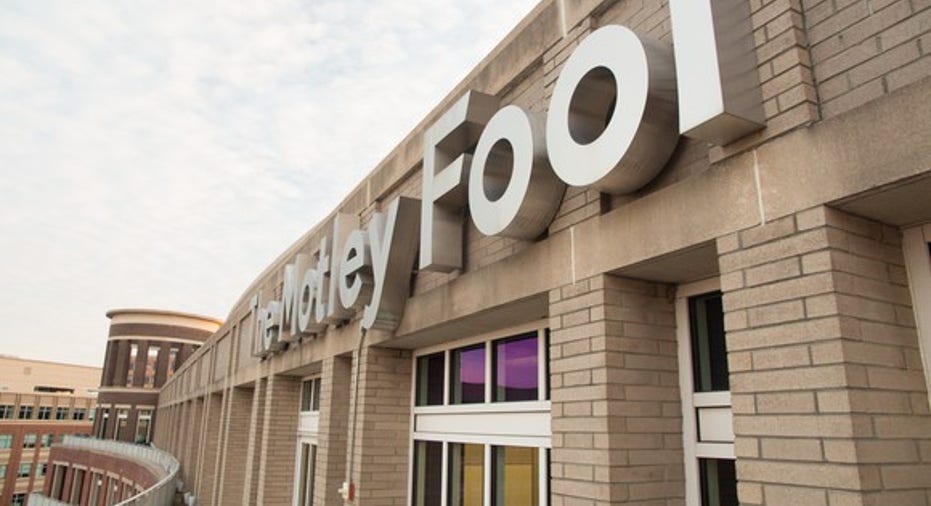 One of the primary goals of any investor who buys stocks should be to beat the broader market's performance. But that's easier said than done, considering the S&P 500's historical annual return of nearly 10%.
Yet since their inceptions in 2004, both theMotley Fool Income InvestorandMotley Fool Hidden Gemsnewsletters have consistently beaten the market. More specifically, theaverageIncome Investorpick has climbed45%, beating the market by three percentage points in the process.AndHidden Gemsmembers have enjoyedan average return of 56.2%, outpacing the S&P 500 by roughly the same margin. (Returns are as of March 10, 2017).
ButIncome InvestorandHidden Gems have achieved these gainsusing two separate investing methodologies. So what makes them different, and which stock newsletter is the best fit for you?
IMAGE SOURCE: THE MOTLEY FOOL
How Income Investor finds the market's best dividends
First,Income Investoris led by advisor and CFA Michael Olsen, who previously worked on other Motley Fool services, includingMillion Dollar Portfolio,Inside Value, andSpecial Ops. Michael is supported by two top-notch analysts in Paul Chi and Rana Pritanjali. Together, their primary goal throughIncome Investoris to find high-quality companies that can grow their dividends over time.
There's no definitive guide for what makes an idealIncome Investorstock. But the team prioritizes three ends: wealth preservation, capital appreciation, and income.
"When viewed through that filter," Michael writes, "dividend investments are well suited: They've consistently registered the best risk-adjusted returns across long periods of time."
Drilling down even further,Income Investorhones its approach to dividend investing as follows:
Income Investorpicks must pay a regular dividend. Across all recommendations, the team targets a 3% yield on average (some are higher, some lower)
Generic businesses won't do.Income Investorloves superior, differentiated companies with wide competitive moats, and those that offer "must-have" services and products.
"Stealth value" is key.Income Investordoesn't just look for "value" or "growth" stocks, but rather wants to find "good companies whose potential isn't quite appreciated or is the subject of temporary disdain." Similarly, the team looks for businesses with moats that are less obvious and continuing to grow. This often means looking closely at underappreciated small-cap and mid-cap stocks.
It looks for companies with management teams with a track record of capable capital allocation.
It considers less conventional dividends. One example could be "dividend compounders," or companies that might pay a small dividend but have significant room to grow their payouts over time.
The members of theIncome Investorteam strive to "remain anchored" by being brutally honest with themselves and avoiding attempts at being smarter than they are. As Michael succinctly puts it, "We're firmly committed to remaining within our circle of competence."
Income Investoruses this approach to provide members with one investment idea each month, ongoing coverage of its ideas in real time, weekly updates with a recap of the past week's news, and a stellar message-board community with some of the best investing conversations the internet has to offer.Income Investoralso maintains its own lists of "Buy-Rated" stocks, representing companies whose shares it believes are attractive investments today, as well as a list of "Best Buys Now" to offer investors a handful of other timely ideas each month.
Finally, in keeping with the Fool's long-term investing methodologies,Income Investorencourages members to own their stocks with a long-term mentality and avoid frequent trading. This is, after all, the best way to allow the magic of compounding returns to do its work.
HowHidden Gemsuncovers the most promising small caps
Meanwhile,Hidden Gemsis led by co-advisors and longtime Fools Seth Jayson and Andy Cross, who are supported by their own talented team that includes senior analyst Michael Olsen (and that's not a typo; Michael lends his talents to both services!), analyst Stan Huber, analyst Andrew Fredrickson, and analyst Abi Malin.
Together, theHidden Gemsteam specializes in finding and recommending undervalued small-cap companies -- or those roughly defined as, but not strictly limited to, businesses with a market capitalization of less than $2 billion -- with the potential to generate significant capital gains while taking a reasonable amount of risk.
Similar toIncome Investor, Hidden Gemsalso looks at its potential recommendations through a long-term lens. The service aims to hold stocks for at least three years but ideally wants to find companies it can buy and holdforever. As a positive consequence of this long-term mentality,Hidden Gemsdoesnotattempt to time the market or engage in frequent trading.
Speaking to that "reasonable amount of risk,"Hidden Gemssubscribers should also keep in mind that in exchange for greater potential returns, shares of these smaller companies tend to be more volatile than the often larger, dividend-paying varieties that Income Investor identifies. However, theHidden Gemsteam also knows that this risk and volatility often creates opportunities for patient, long-term investors to buy these small-cap stocks at more attractive prices.
To help smooth things out and diversify,Hidden Gemsalso believes its members should practice regular investing. That means putting money to work at least once per month to buy one or two stocks that appeal to you, and ultimately building a strong portfolio of at least 20 stocks the newsletter recommends. This task is simplified by its own annual list of "Core" portfolio stocks, monthly "Best Buys Now," two new recommendations each month, and regular updates on any stocks theybelieve should be sold or put on "hold" given temporary concerns.
You can start today!
Whether you likeMotley Fool Income Investor'ssteady, dividend-centric approach or you favorMotley Fool Hidden Gems' riskier love for small-cap stocks, both services offer a great way for any investor to not only position themselves to beat the market over the long term but also continuously grow their understanding of the investing world.
Best of all, you can sign up for either -- or both -- at a special introductory rate right now. Rather than paying the usual price, take advantage of this offer andclick hereto pay as little as $53 per year forMotley Fool Income Investor.Or you canclick hereto pay as little as $53 per year forMotley Fool Hidden Gems.Either way, it could mark the beginning of your journey to life-changing wealth.