Stock Markets Broadly Down With Shanghai in Biggest 2017 Decline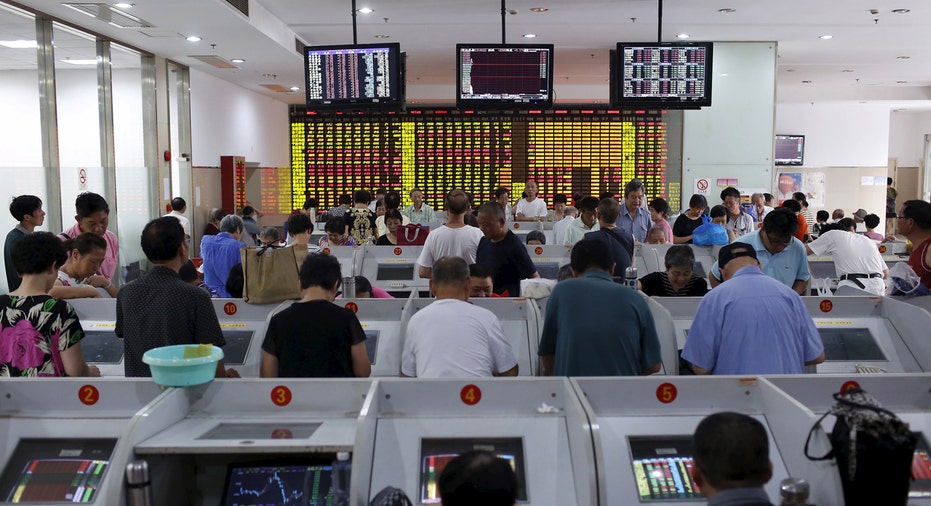 Stock markets were broadly lower Thursday following a mixed session in the U.S. overnight, with shares in Shanghai staging their biggest intraday drop this year.
The benchmark Shanghai Composite Index was off 1.1%, with over 1,000 locally traded shares in decline, as continued liquidity worries, a lukewarm earnings season and big declines in newly listed firms extended the bearish sentiment.
The declines come as the People's Bank of China refrained from open-market operations, a way in which the central bank adds funds to the financial system, for a fifth session on Thursday. In Shenzhen, the main board was off 1.8%.
"The overall momentum in China seems still a bit weak, and most of the investors are trying to just wait and see," said Castor Pang, head of research at Core Pacific-Yamaichi International.
A sub-index tracking newly listed shares was down 3.3%, according to Wind Information, reflecting an outflow of some hot money from the equities market, analysts said. Chinese authorities also unveiled a plan to reduce the steel industry's debt ratio to below 60% in the next three to five years, causing worries among some investors that the deleveraging in the broader financial system could make equity markets jittery.
Still, there was little chance of a steep correction "because that goes against the will of the regulators," said Jacky Zhang, an analyst at BOC International, noting that large caps on the Shanghai market performed relatively well on Thursday.
Elsewhere in Asia, declines were generally milder, as most investors looked past the headlines noting the official start of a two-year countdown for the U.K.'s divorce from the European Union. Meanwhile, better-than-expected U.S. oil data buoyed energy-related stocks.
Japan's Nikkei Stock Average was down 0.4%, while Korea's Kospi was off 0.2% and the Hang Seng Index in Hong Kong declined 0.5%.
Among the bright spots in the region, Australia's S&P/ASX 200 was up 0.3%, rising for the fourth straight session and getting close to the 6000-point level, thanks to the strength in oil prices.
"It's very mixed," said Tareck Horchani, deputy head of Asia-Pacific sales trading at Saxo Capital Markets. "The market is a bit confused as we have had so many reversals."
Strong overnight gains in oil prices faded in Asia trade, but oil and gas shares remained upbeat amid signs that oil demand in the U.S. is picking up. Official data released Wednesday show a larger-than-expected decline in gasoline and distillate stocks, while crude inventories rose 900,000 barrels, well below market expectations.
Across the region, companies' bottom lines benefited. Australia's Woodside Petroleum was 1.1% higher and Japanese oil producer Inpex Corp. added 1%.
Still, the latest energy data also showed that U.S. production remains strong despite the recent pullback in prices. Overnight, the Dow Jones Industrial Average ended down 0.2%, though the Nasdaq extended gains, rising 0.4%, while the S&P 500 was up 0.1%.
In Japan, declines in financial stocks weighed, more than offsetting the gains in energy. Yield-sensitive names were also lower as Treasury yields slipped overnight. Japan Post Insurance and Mitsubishi UFJ were each off about 1%.
In currencies, the British pound steadied against the dollar after falling more than 0.3% in the previous session. However, Stephen Innes, head trader for Asia-Pacific at forex broker Oanda, said a slow move toward $1.20 is likely, with $1.15 being tested next year as the Brexit talks go into full swing.
"As negotiations get into great detail, I don't see the pound holding up, " Mr. Innes said.
Yifan Xie, Jenny W. Hsu, Hiroyuki Kachi and Kenan Machado contributed to this article.
Write to Ese Erheriene at ese.erheriene@wsj.com