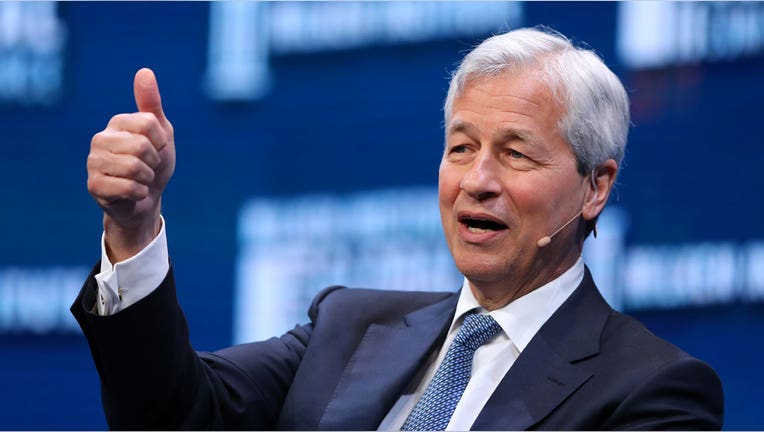 Two years ago, the last time the S&P 500 was in a correction, JPMorgan Chase (NYSE:JPM) CEO Jamie Dimon decided to act.
He bought 500,000 shares of the bank's stock at $26.6 million in February 2016 and helped trigger a turnaround that made it possible for the S&P 500 to deliver a total return of 12% for that year.
That last correction was from May 21, 2015, to Feb. 11, 2016, according to an Associated Press compilation. A correction is often defined as a drop of 10% from a recent high, interrupting a rally.
On Thursday, the S&P 500 fell 100 points, or 3.75%, to 2,581, while the Dow Jones industrial average tumbled 1,032.89, or 4.15%, to 23, 860.46. Both indexes extended their declines from their respective all-time highs reached on Jan. 26 to just beyond 10%.
As of 5:00 am ET,  Dow futures were higher by 87 points or 0.35 percent to 24,056. S&P 500 futures pointed 15 points higher or 0.56 percent to 2,608 while Nasdaq futures rose by 40 points or 0.63 percent to 6,358.
U.S. equities extended their losses Thursday in a week overtaken by wild swings in the stock market.
The Dow, which booked a record-breaking loss of 1,175 points Monday, shed roughly 2,700 points since last Friday. Positive U.S. economic data, such as stronger wage growth and low unemployment, has raised Wall Street's odds that Federal Reserve policy makers will boost interest rates faster than anticipated.
Chicago Federal Reserve President Charles Evans said Wednesday that he still expects the U.S. inflation rate to hit the central bank's 2% goal as soon as the end of 2019, adding that the next increase to interest rates could wait until mid-2018.
Still, traders were bracing for more market volatility, wondering if the Fed will hike rates more than three times this year, the current target. The first of those rate hikes is expected in March.
While it may be encouraging to recall that Dimon helped turn around markets in 2016, it's probably also worth noting that he didn't act until the correction was eight months old. A year after his trade, it was estimated that Dimon's profit was more than $200 million.
JPMorgan declined to comment.