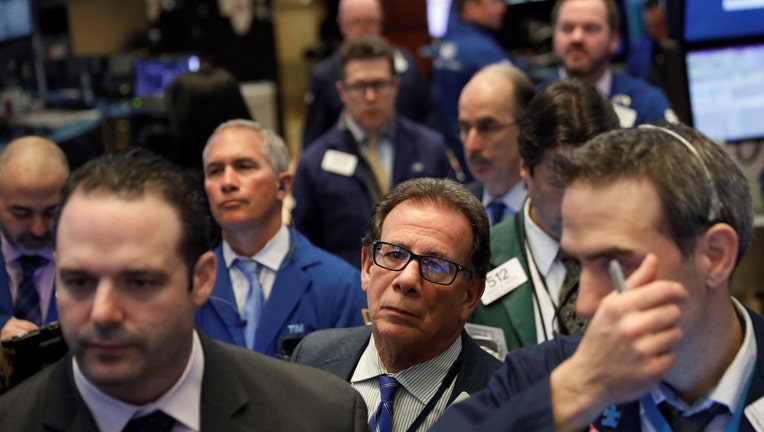 Stock index volatility has eased as a panicky market was replaced by a merely jittery one.
The easing came too late for investors who had bet on exchange-traded notes (ETNs) that pay out during placid periods.
Early on Tuesday, the Cboe Volatility Index, known as the VIX, spiked to about 50 for the first time since August 2015 before dropping to 26.28 as of Thursday.
Some investors were wiped out, and Credit Suisse shut down an inverse volatility ETN.
Based on a range of S&P 500 Index options, the VIX is used as a proxy for market risk and is sometimes known as a "fear gauge" for investors.
The Dow tumbled a record 1,175 points on Monday as stronger wage growth added to concern that the Federal Reserve will raise interest rates at a faster-than-expected clip to control inflation.
Low interest rates, which encourage consumers and businesses to borrow money, contributed to the stock market's record-breaking run, with the Dow soaring in January past 26,000 for the first time.
While higher volatility proved devastating to the inverse ETN investors, it represented an opportunity to others.
"We thought 2017 would offer at least one opportunity to take advantage of a 7% or 8% correction, but it never materialized as the market kept grinding higher throughout the year," Scott Wren, senior global equity strategist at Wells Fargo Investment Institute, wrote in a research note to clients. "Now we have an opportunity."
This story has been updated.