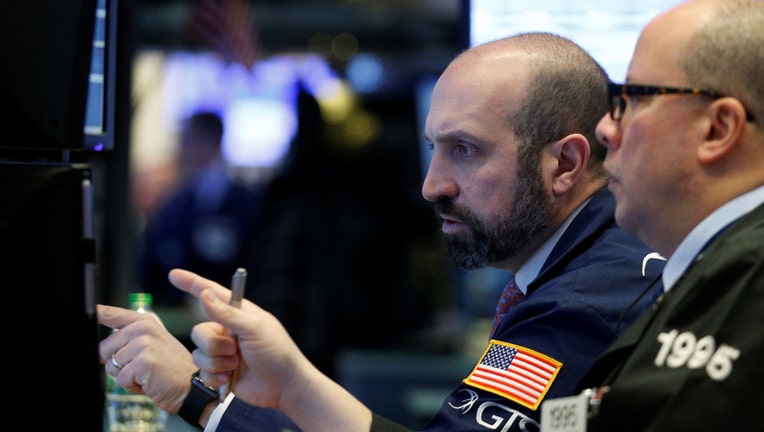 (Reuters) - Wall Street was set to start the week slightly lower as a U.S. government shutdown entered its third day, while investors mulled over a flurry of multi-billion corporate mergers.
Juno Therapeutics (NASDAQ:JUNO) rose about 27 percent in premarket trading on Monday after Celgene (NASDAQ:CELG) agreed to buy the biotech for about $9 billion in cash.
In another pharma deal, shares in U.S. hemophilia specialist Bioverativ (NASDAQ:BIVV) soared 63 percent after French healthcare group Sanofi agreed to buy the drugmaker for $11.6 billion.
Insurer AIG (NYSE:AIG) said it would buy reinsurer Validus Holdings (NYSE:VR) for $5.56 billion. Shares of Validus jumped 16 percent.
The Senate is set to vote at midday following failed attempts by Democrats and Republicans to strike a deal on Sunday to fund government operations.
At 7:00 a.m. ET, Dow e-minis were down 48 points, or 0.18 percent, with 17,075 contracts changing hands.
S&P 500 e-minis were down 2 points, or 0.07 percent, with 85,984 contracts traded.
Nasdaq 100 e-minis were down 3.25 points, or 0.05 percent, on volume of 21,978 contracts.
The S&P 500 and the Nasdaq notched record closing highs on Friday, as investors shrugged off the threat of a shutdown and focused on upbeat quarterly earnings.
Of the 53 S&P 500 companies that reported through Friday, 79.2 percent have topped earnings estimates, according to Thomson Reuters I/B/E/S.
Halliburton Co (NYSE:HAL) posted a much bigger-than-expected quarterly profit in the fourth quarter, benefiting from a shale-driven surge in U.S. oil production. Its shares were up about 1 percent.
Netflix is due to report its quarterly results on Monday after the stock market closes. Shares were up 1 percent.
The week is heavy on economic data. Investors will get a peek into the economy's health during the fourth quarter, with GDP growth numbers and the Fed's favored inflation measure, personal consumption expenditure, due at the end of the week.
(Reporting by Sruthi Shankar in Bengaluru; Editing by Sriraj Kalluvila)