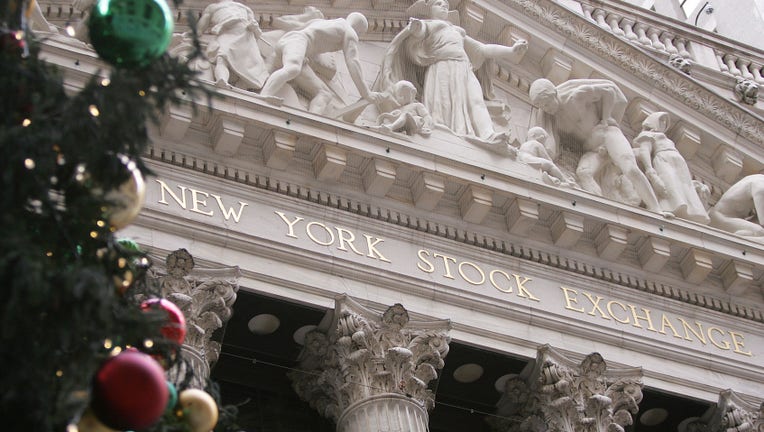 FOX Business: Capitalism Lives Here
U.S. stock-index futures pointed to a lower open ahead of a shortened trading day for Wall Street as traders remained concerned about the looming fiscal cliff.
Today's Markets
As of 8:40 a.m. ET, Dow Jones Industrial Average futures fell 31 points to 13105, S&P 500 futures dipped 4 points to 1422 and Nasdaq 100 futures slumped 5 points to 2656.
The S&P 500 took its worst fall since mid-November on Friday after an impasse in budget talks in Washington, D.C. ratcheted up the chances the U.S. will go hurtling over the fiscal cliff. Those fears persisted on Monday.
President Barack Obama laid out his own backup plan to avoid some of the impacts of the fiscal cliff after House of Representatives Speaker John Boehner's plan failed the night before. However, many analysts are now expecting a fight to drag into next year, with at least some of the feared tax hikes and spending cuts going into effect.
"Given the president's change in direction it now appears highly unlikely that a comprehensive agreement will be reached before the end of the year," analysts at Nomura wrote in a note to clients this weekend. "It now appears that the most likely outcome is that we will 'go over the cliff,' – that is, there will be no substantive moderation of the fiscal cliff policies before year."
U.S. equity trading closes at 1:00 p.m. ET on the day in advance on the Christmas holiday. As a result of shortened day many trading desks were sparsely staffed. The low volume situation sometimes leads to higher volatility.
The economic calendar was also empty on the day. Later in the week, however, traders will get three closely-watched reports on the housing market and regional manufacturing readings.
Energy futures fell slightly. The benchmark crude oil contract slipped 19 cents, or 0.2%, to $88.47 a barrel. Wholesale New York Harbor gasoline edged lower by 0.56% to $2.719 a gallon. In metals, gold climbed $1.50, or 0.09%, to $1,662 a troy once.
Foreign Markets
The Euro Stoxx 50 fell 0.1% to 2648, the English FTSE 100 rose 0.24% to 5954 and the German DAX dipped 0.47% to 7636.
In Asia, the Japanese Nikkei 225 sold off by 1% to 9940 and the Chinese Hang Seng climbed 0.16% to 22541.