Stock Futures Extend Gains, Driven by Upbeat Data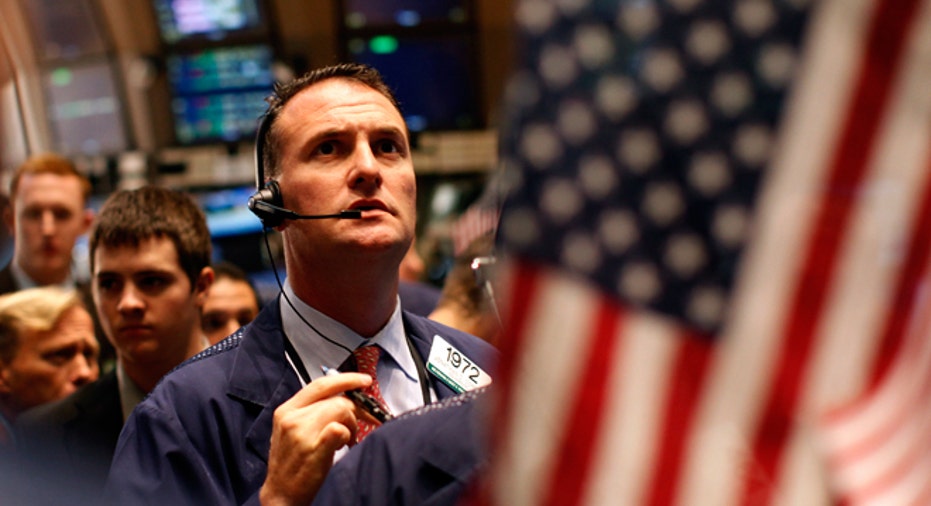 FOX Business: The Power to Prosper
A considerably better-than-expected report on U.S. retail sales, coupled with a handful of mildly positive reports from Europe, helped lift stock-index futures on Tuesday.
Today's Markets
As of 8:47 a.m. ET, Dow Jones Industrial Average futures rose 37 points to 13174, S&P 500 futures gained 4.3 points to 1407 and Nasdaq 100 futures climbed 11 points to 2739.
The S&P 500 snapped a six-session winning streak on Monday, but still remains higher by close to 12% for the year. The pace of releases of data on the world economy is picking up steam and stealing the attention of traders on both sides of the Atlantic.
The Commerce Department reported retail sales climbed 0.8% in July from June, the largest increase since February and higher than economists' expectations of a  0.3% rise. Dan Greenhaus, chief global strategist at BTIG, called the report a "welcome development," but wrote in an e-mail that the data do not "change the overriding story, one of weak consumption growth."
A separate report from the Labor Department showed wholesale inflation heating up 0.3% in July from June, the fastest pace in five months. Analysts expected an increase of 0.2%. Excluding the food and energy components, prices were up 0.4%, also more than the 0.2% increase forecast.
Data due later in the morning are expected to show business inventories rising by 0.2% in June from May. Inventories shed light on how businesses anticipate demand to either ramp up or slow down.
The eurozone economy contracted at a pace of 0.2% in the second quarter from the one before, which was in line with expectations. Germany and France, the bloc's two biggest economies, posted results that came in better than forecasts. Germany's economy grew at a quarter-to-quarter rate of 0.3%, edging out expectations by 0.1-percentage point. Meanwhile, the French economy stalled completely, better than the 0.1% contraction economists had been expecting.
As has been a trend, the bloc's debt-laden periphery nations continued struggling. Portugal, for example, shrank at a rate of 1.2%. Many economists expect the situation in the eurozone to continue deteriorating.
"Despite the upside surprises from the core and hence mild contraction in the euro area, there have been signs that the confidence shock from an intensified sovereign debt crisis has started to materialize," Stella Wang, an economist at Nomura wrote in a note to clients. Wang notes that the investment bank expects the recession to deepen in the third quarter.
The data help "to calm markets, but isn't so good that it disrupts the narrative of impending central bank intervention," Chris Beauchamp, a market analyst at IG Index wrote in an e-mail. Indeed, there has been talk for weeks that the European Central Bank may step up its efforts to quell the sovereign debt crisis.
In corporate news, Home Depot (NYSE:HD) revealed quarterly profits that topped Wall Street's expectations, but the home-improvement retailer's revenues came in slightly shy.
Groupon (NASDAQ:GRPN) shares plunged after the daily deals site posted weaker-than-expected quarterly revenues after the closing bell on Monday.
Oil prices were modestly to the upside. The benchmark contract traded in New York rose 29 cents, or 0.31%, to $93.01 a barrel. Wholesale New York Harbor gasoline gained 0.05% to $2.992 a gallon.
In metals, gold climbed $1.30, or 0.07%, to $1,614 a troy ounce.
Foreign Markets
The Euro Stoxx 50 climbed 0.33% to 2424, the English FTSE 100 gained 0.32% to 5851 and the German DAX jumped 0.72% to 6959.
In Asia, the Japanese Nikkei 225 rose 0.5% to 8930 and the Chinese Hang Seng rallied 1.1% to 20292.