Stock futures edge down ahead of trade strategy update
U.S. Trade Representative Katherine Tai will address the Biden administration's China trade strategy at 10 a.m. ET
U.S. stock futures declined and government bond yields edged up as investors awaited an update on the Biden administration's China trade policy.
S&P 500 futures slipped 0.3% and futures on the Dow Jones Industrial Average were down 0.2%. Changes in equity futures do not necessarily predict movements after the opening bell.
European stocks fell Monday for a three-day losing streak. The Stoxx Europe 600 was down 0.3% in morning trade. Financials and communication services sectors led the losses while healthcare and real-estate sectors rose.
JOBS REPORT, TESLA MEETING, FACEBOOK WHISTLEBLOWER TOP WEEK AHEAD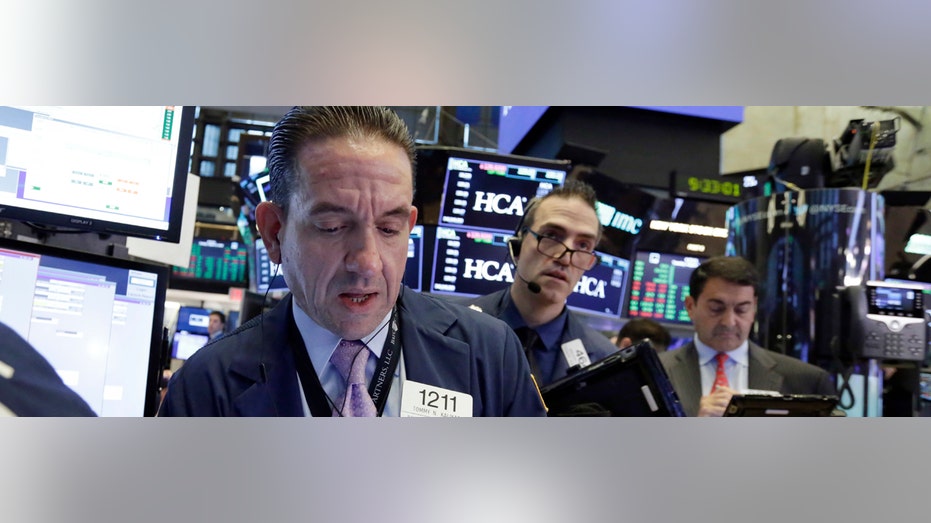 The U.K.'s FTSE 100 lost 0.1%. Other stock indexes in Europe also mostly fell as France's CAC 40 was lower 0.4%, the U.K.'s FTSE 250 declined 0.2% and Germany's DAX shed 0.5%.
The Swiss franc slipped 0.1% against the U.S. dollar, with 1 franc buying $1.07 whereas the euro and the British pound strengthened 0.1% against the dollar.
In commodities, Brent crude fell 0.4% to $78.94 a barrel. Gold also fell 0.1% to $1,757.40 a troy ounce.
SHARE TRADING IN EMBATTLED CHINA EVERGRANDE HALTED IN HONG KONG
German 10-year bund yields rose to minus 0.217% and the 10-year U.K. government debt known as gilts yield was up to 1.011%. The yield on 10-year U.S. Treasury rose to 1.476% from 1.464% on Friday. Yields move inversely to prices.
Stocks in Asia mostly slipped as Hong Kong's Hang Seng was down 2.3% and Japan's Nikkei 225 index declined 1.1% after trading higher 0.9% earlier.
CLICK HERE TO READ MORE ON FOX BUSINESS
—An artificial-intelligence tool was used in creating this article.