Steve Wynn settled with second woman over sex allegations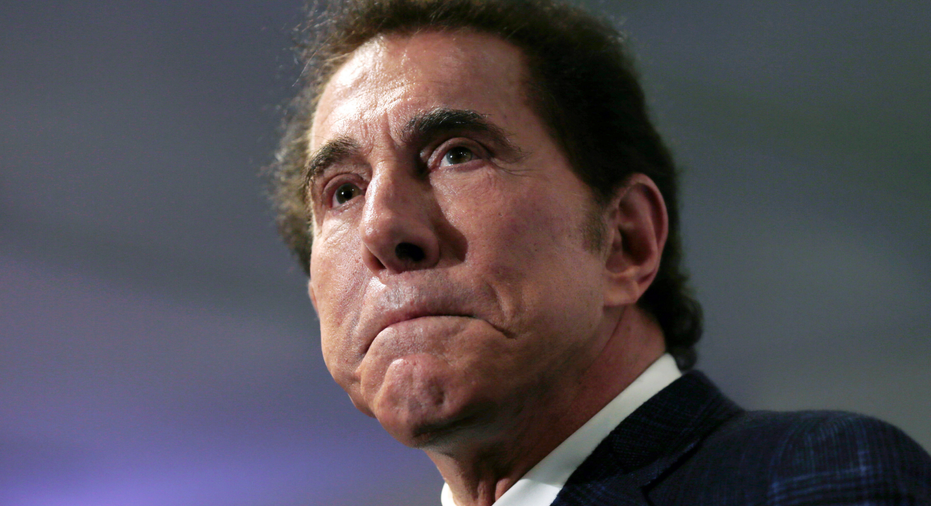 Embattled casino mogul Steve Wynn brokered a settlement more than a decade ago with a second woman who accused him of sexual misconduct and recently reported her to the FBI, his attorneys say in court documents.
Wynn and one of his attorneys met with FBI agents last month to accuse the woman of trying to extort him by threatening to go public with details from the 2006 settlement, according to documents received earlier this month in state court in Las Vegas.
It comes two months after the Wall Street Journal reported that several women said the billionaire harassed or assaulted them and that one case led to a $7.5 million settlement with a manicurist formerly employed by the company. He resigned as chairman and CEO of Las Vegas-based Wynn Resorts last month.
Wynn has vehemently denied the accusations reported by the newspaper and attributed them to a campaign led by his ex-wife. Her attorney has denied that she instigated the report.
The recent court filings do not provide details of the newly revealed settlement. The woman on Monday did not return a message seeking comment from The Associated Press, which generally does not name people who say they are victims of sexual misconduct.
Her attorney, Lisa Bloom, said in an email that her client denies the extortion allegations.
"My client, who wishes to remain anonymous at this time, has never committed any act of extortion," she wrote. "To the contrary, she simply stated that she wanted to speak. Her emails did not seek any money. And that is surely why the FBI has not even questioned her about this, nor has she not been charged with any crime."
The FBI declined to confirm Monday whether it has investigated the extortion accusations. A declaration by one of Wynn's attorneys, Donald Campbell, says the FBI notified him on Feb. 10 that it had "concluded its investigation."
Campbell identified the woman as a "former Wynn employee" with whom the billionaire settled in December 2006, when she worked as a "Playboy Bunny" at the Palms casino-hotel. Wynn Resorts has never owned that property. Its oldest casino-resort in Las Vegas opened in 2005.
Emails included in the court documents show the woman contacted an attorney who represented Wynn in the settlement, Barry Slotnick, the day after the Wall Street Journal story was published in January.
She said she understood her non-disclosure agreement banned her from speaking out but that she believed telling her story would be a good thing.
The woman wrote to the attorney again a few days later, saying she wanted to reveal the details of the settlement publicly and to consider the message notice of her intentions. The emails do not ask for money, and they don't appear to be redacted.
The emails "clearly evidenced that she was engaged in an effort to 'shakedown'" Wynn, Campbell said in his declaration.
The settlement is the second between Steve Wynn and a woman who alleged sexual misconduct to be revealed during a yearslong civil case that has involved the billionaire; his ex-wife, Elaine Wynn; and a former business partner.
The deal reported by the Wall Street Journal was previously referenced broadly in the civil case, which is scheduled for trial in April.
A large portion of the case was settled earlier this month when Wynn Resorts agreed to pay a Tokyo-based company $2.4 billion by the end of March. Elaine Wynn is fighting her ex-husband and Wynn Resorts over her removal from the company's board of directors in 2015.
___
Follow Regina Garcia Cano on Twitter at https://twitter.com/reginagarciakNO