Steve Wynn no longer has stock in Wynn Resorts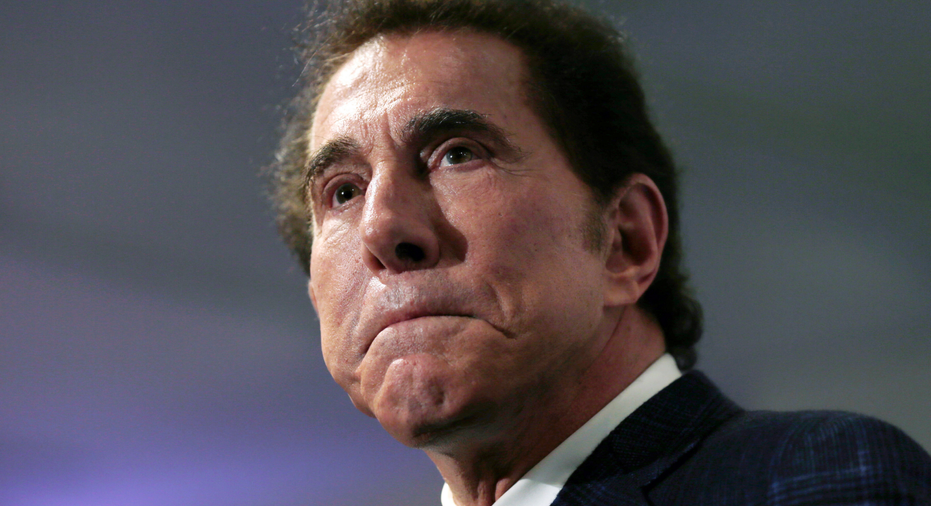 Once a Las Vegas titan, Steve Wynn no longer has any stock in Wynn Resorts after selling on Thursday the remainder of his stake in the company he founded in 2002 and with which he built opulent casino-resorts in the nation's gambling mecca and abroad.
Wynn Resorts on Thursday announced the billionaire, who resigned last month amid sexual misconduct allegations, sold 8 million shares to two long-term institutional investors. At a price of $175 a share, the value of the sale is $1.4 billion.
Wynn Resorts in a statement said the purchase by the two current investors, which were not identified, demonstrates "their confidence in the long-term strength of the company." It added that the sale effectively ends Wynn's ownership in the company.
Wynn had been the largest shareholder in the company. Thursday's sale came after Wynn sold 4.1 million shares a day earlier, at a price of $180 a share, in the open market.
Wynn's resignation came after the Wall Street Journal two months reported that several women said the billionaire harassed or assaulted them and that one case led to a $7.5 million settlement with a manicurist formerly employed by the company. Other allegations and a settlement with a different employee have since surfaced.
Wynn, 76, has vehemently denied the allegations the newspaper reported and attributed them to his ex-wife, Elaine Wynn, who owns 9.5 million shares in the company and with whom he's been battling in court for years. Her attorney has denied that she instigated the news report.
A company committee is investigating the allegations as are regulators in Nevada, Massachusetts and Macau, the Chinese enclave where the company operates two casino-resorts.
The company on Thursday also announced that Hong Kong-based casino-operator Galaxy Entertainment Group agreed to purchase 5.3 million primary shares at a price of $175 apiece, resulting in $927.5 million of gross proceeds.
Wynn Resorts said it will use the net proceeds of that transaction to repay amounts it will borrow to cover a $2.4 billion settlement it entered earlier this month with a Tokyo-based company. The settlement ended a large portion of a years-long civil case in Nevada.
"The resolution of that litigation, combined with the new agreement with Galaxy Entertainment Group and the liquidation of Steve Wynn's shares in the company positions Wynn Resorts for even greater stability, strategic focus and future growth," the company said in a statement.
___
Follow Regina Garcia Cano on Twitter at https://twitter.com/reginagarciakNO