Steve Wynn gives notice he could sell his Wynn Resort shares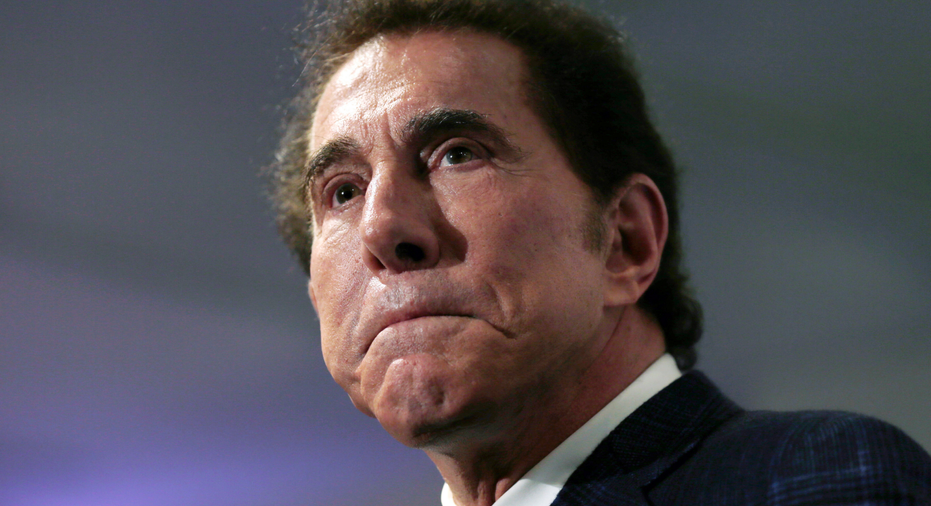 Former Wynn Resorts CEO Steve Wynn has taken a key step that would allow him to sell all of his stock in the casino-operating company, the company announced Wednesday.
Wynn, who resigned last month from the company bearing his name after women accused him of sexual misconduct, is the largest shareholder in the company and could sell up 12.1 million shares, the Las Vegas-based company said in a securities filing.
Shares of Wynn Resorts are hovering around $180, which makes his 11.8 percent stake worth about $2.21 billion.
Wynn's decision to sell his stock comes after a quick fall from grace triggered by a series of sexual misconduct accusations that first surfaced in January.
He had sought to control as much stock as possible in the company bearing his name to avoid a repeat of the takeover he faced in 2000, when under pressure from investors, he sold Mirage Resorts, under which he built the Bellagio and other opulent casino-resorts that helped put Las Vegas back on the map.
Wynn's termination agreement restricts him to selling no more than one-third of his shares in a given quarter. Some analysts believe liquidation won't happen immediately and that Wynn Resorts has the resources to redeem his and his ex-wife's shares.
Steve Wynn, 76, resigned as chairman and CEO of Wynn Resorts Feb. 6, less than two weeks after the Wall Street Journal reported that several women said the billionaire sexually harassed or assaulted them and that one case led to a $7.5 million settlement with a manicurist formerly employed by the company. Other allegations and a settlement with a different employee have since surfaced.
Wynn has vehemently denied the allegations the newspaper reported and attributed them to his ex-wife, Elaine Wynn, who owns 9.5 million shares in the company and with whom he's been battling in court for years. Her attorney has denied that she instigated the news report.
Steve Wynn and Elaine Wynn can now sell their shares after a shareholders agreement that stipulated they would vote jointly on company matters was deemed invalid by a state court judge last week. The agreement was one part of a convoluted, yearslong civil case involving them and former business partner Kazuo Okada.
"The ownership structure is clearly evolving, although we do not believe all of the (21.6 million) shares owned by the Wynns will be forced into the market," analysts at the Jefferies investment banking firm said in a note to clients Wednesday.
A large portion of the case was settled earlier this month when Wynn Resorts agreed to pay a Tokyo-based company that Okada previously chaired $2.4 billion by the end of March. Elaine Wynn is fighting her ex-husband and Wynn Resorts over her removal from the company's board of directors in 2015. Her remaining claims are scheduled to go before a jury in April.
But the legal battles for Steve Wynn and the company's board of directors are not over. Groups of shareholders filed lawsuits after the sexual misconduct allegations came to light alleging breach of fiduciary duties. Current and former employees also have filed lawsuits.
A company committee is investigating the allegations as are regulators in Nevada, Massachusetts and Macau.
Wynn Resorts in the securities filing acknowledged that the "investigations, litigation and other disputes may also lead to additional scrutiny from regulators." That, in turn, could prompt investigations that could have a negative effect on the company's gambling licenses and its "ability to bid successfully for new gaming market opportunities."
Nomura Holdings analysts on Wednesday said that from the standpoint of gambling regulators in the two states and abroad, the sale makes the situation less risky.
"As with most 'retired' individuals, he now joins the ranks of investors who need to diversify their portfolios and maximize their incomes," they wrote to investors. "Given the circumstances surrounding Mr. Wynn's departure, it is unlikely he will return to have a major role or equity stake in another public company."
___
Follow Regina Garcia Cano on Twitter at https://twitter.com/reginagarciakNO